Artist Luis Corpus to hold gallery talk at COM Art Gallery on February 19
Feb 10, 2020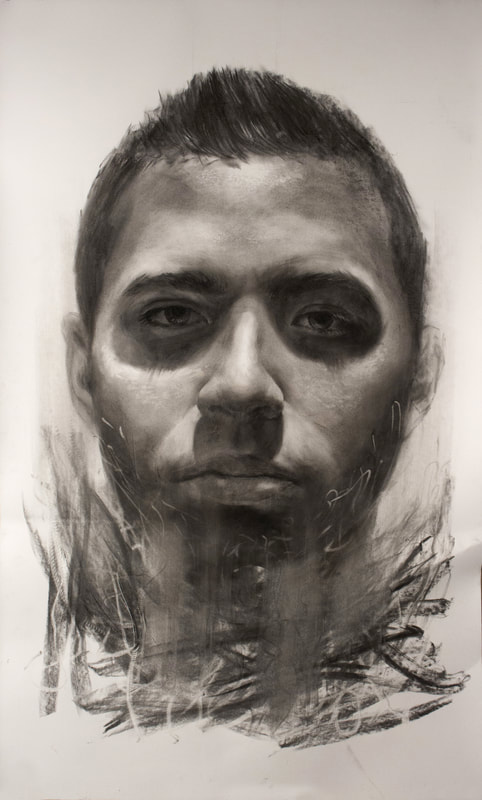 Explore the dynamic drawings of artist Luis Corpus at the College of the Mainland Art Gallery's current exhibition Hydrogen, Oxygen, Carbon. On view now through February 19, the show features a variety of mixed media pieces that embody the spirit and dual nature of the Mexican American people illustrated through material gathered from the Rio Grande region.
"The River is special in that it shares in my duality, it is at once American and Mexican," said Corpus. "It even has two names depending on what side of it you stand. Instead of representing this dual nature using cliché imagery, I sought to retain the essence of the River. I wanted to allow the River itself to speak for the people who have origin in its waters, like me."
A gallery talk will be held at 11:30 a.m. on Wednesday, February 19 in the COM Art Gallery on campus where Corpus will be present to conduct discussions about his artwork.
Committed to making contemporary artwork accessible, the gallery is free and open to the public. Located in the Fine Arts Building, the gallery is open Monday through Thursday, 10 a.m. to 4 p.m., and by appointment. Visitors can also visit the gallery one hour before COM Community Theatre performances.
For more information, visit www.com.edu/gallery or call 409-933-8354.