COM Celebrates Asian/Pacific American Heritage Month
May 1, 2019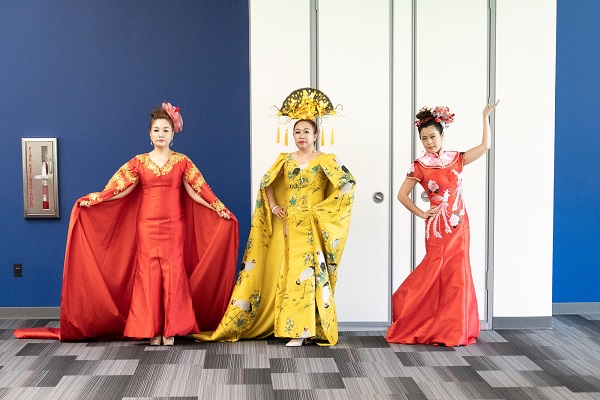 Asian fashion and food highlighted this year's Asian/Pacific American Heritage Month held on April 30 in the COM Conference Center.
The event celebrated the Asian culture where guests were treated to an "Eastern Pearls Troupe" fashion show and authentic Vietnamese food was served.
May is the official month to celebrate Asian/Pacific American Heritage Month but was recognized at COM in April because of the end of the semester and final exams.
Congress in 1978 chose May to commemorate the immigration of the first Japanese to the United States and for the anniversary of the completion of the transcontinental railroad which was laid mostly by Chinese immigrants.
Asian/Pacific encompasses all of the Asian continent and the Pacific islands of Melanesia (New Guinea, New Caledonia, Vanuatu, Fiji and the Solomon Islands), Micronesia (Marianas, Guam, Wake Island, Palau, Marshall Islands, Kiribati, Nauru and the Federated States of Micronesia) and Polynesia (New Zealand, Hawaiian Islands, Rotuma, Midway Islands, Samoa, American Samoa, Tonga, Tuvalu, Cook Islands, French Polynesia and Easter Island), according to the Library of Congress.
To view more photos of the event taken by COM photographer Scott Turnbough, click on the following link: https://commarketing.smugmug.com/Events-/Asian-American-Pacific-Islander-Celebration-/2019/.