COM Participates in Cinco de Mayo Parade
May 6, 2019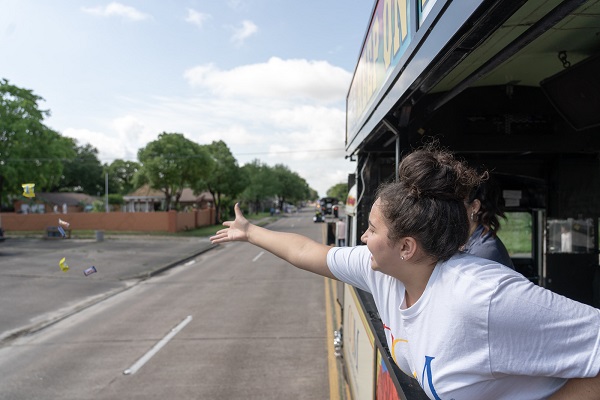 College of the Mainland was well represented during the Cinco de Mayo parade in Texas City.
The college's fire truck and ambulance from Public Service Careers traveled in the parade held on Saturday, May 4 as did the popular "Dancing Queen" float which was equipped with COM panels.
Cinco de Mayo, or May 5, marks the day in 1862 when Mexican general and Texas native Ignacio Zaragoza defeated French expeditionary forces at Puebla, Mexico, according to The Handbook of Texas Online.
The milestone win is observed throughout Mexico and is a popular celebration of Mexican culture and heritage in Texas.
To view photos from the parade taken by COM photographer Scott Turnbough, click on the following link: https://commarketing.smugmug.com/Events-/Holiday/Cinco-de-Mayo/Parade/2019/.