Tinsley Named Employee of the Year
Apr 8, 2019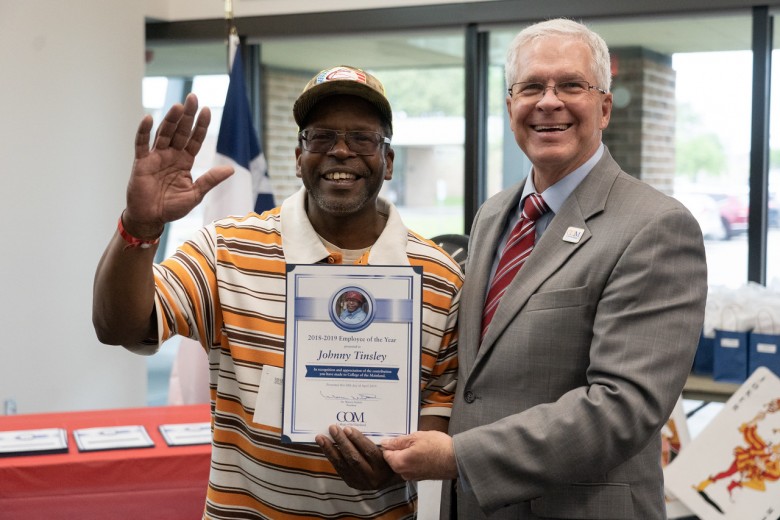 Johnny Tinsley, a maintenance worker at College of the Mainland, was selected as the 2018-2019 Employee of the Year at the college.
Tinsley was chosen by his peers for the honor and recognized during an employee recognition dinner held on April 5 at the COM Conference Center.
Tinsley's friendly smile stands out in all the maintenance jobs he does throughout the campus. Tinsley, who works as part of the Facilities Department handling garbage pickup and as a custodian, has been employed at COM for 10 years.
"Johnny is seen throughout campus with a friendly smile and helping hand. He goes out of his way to assist and ensure that the COM campus is clean and does so with pride," a co-worker said of him. "Johnny is always at work with an enthusiastic attitude. He makes sure that areas are well maintained and always asks if there is anything else he can help with."
For Tinsley, being able to "help out and meet different people from all walks of life" is what he enjoys the most about working at the college.