Newest Theatre Production Revives a Childhood Classic in "Peter and the Starcatcher"
Nov 6, 2019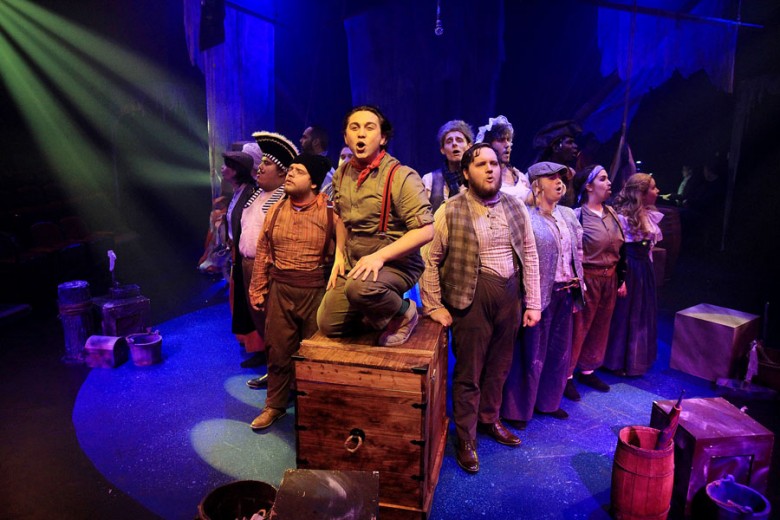 Join the College of the Mainland Community Theatre for a thrilling adventure in "Peter and the Starcatcher" from November 7-24. The newest theatre production will tell the story of how an unassuming orphan comes to be the beloved Peter Pan. Filled with marauding pirates, jungle tyrants, mermaids and unlikely heroes, the lively show playfully explores the depths of greed and despair and the bonds of friendship, duty and love.
Directed by H. Russ Brown, this Tony award-winning musical features a tune-filled, wildly theatrical adaptation of Dave Barry and Ridley Pearson's best-selling novel that centers on a young orphan, his mates, and a precocious young girl named Molly. The play stars local father/daughter duo Michael and Anna Grygier as "starcatchers" Lord Leonard and Molly Aster.
Adding to the excitement, the show introduces the unique theatre element of ensemble movement as characters transform into scenery whenever they are not actively part of the scene.
"One of the most exciting aspects of this production is that other than a few cubes and hand props, it's a bare stage show," said Brown. "We utilize props and ensemble movement to create the world of the play, inviting the audience to tap into their imagination to join us on our fantastical adventure as our actors transform into waves, doors and trees. It's going to be an exciting evening of theatre!"
The play runs Thursdays to Saturdays at 8 p.m. and Sundays at 2:30 p.m.
Since 1972, COM Community Theatre has presented more than 228 productions including children's theatre, concerts and workshops with attendance of more than a quarter of a million people. The theatre has been recognized as one of America's leading community theatres, setting high production standards and developing one of this country's most innovative programs.
To purchase tickets, visit www.com.edu/theatre or call 409-933-8345.