COM Job Fair Attracts More Than 30 Employers
May 15, 2019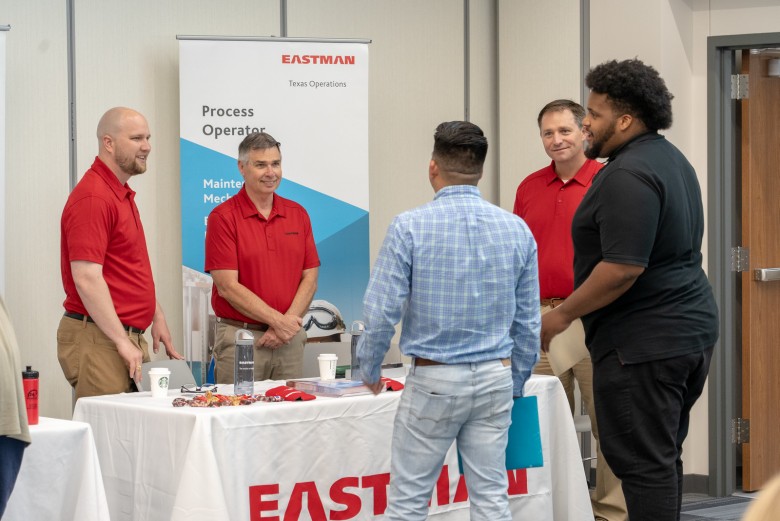 More than 30 businesses and organizations took part in a spring Job Fair for College of the Mainland students to secure employment.
The COM Job Fair was the first to be held on campus in many years. The job fair was held May 9 in the COM Conference Center.
The job fair attracted the likes of Eastman Chemical and Total Safety for more industrial jobs while numerous employment agencies were on hand looking for candidates to fill roles like receptionists, forklift operators, CNC machinists, clerical and call center support.
Some students applied for jobs with Academy and Best Buy online while at the job fair.
Others represented at the fair included banking institutions, UTMB, healthcare providers, school districts, Moody Gardens and Schlitterbahn.
COM also was represented at the Job Fair with faculty members making themselves available to answer any questions students had about classes offered at the college.
To view photos from the COM Job Fair taken by photographer Scott Turnbough, click on the following link: https://commarketing.smugmug.com/organize/Events-/Job-Fair/2019.