Eggs Relocated from Student Center Construction Area
Jul 2, 2018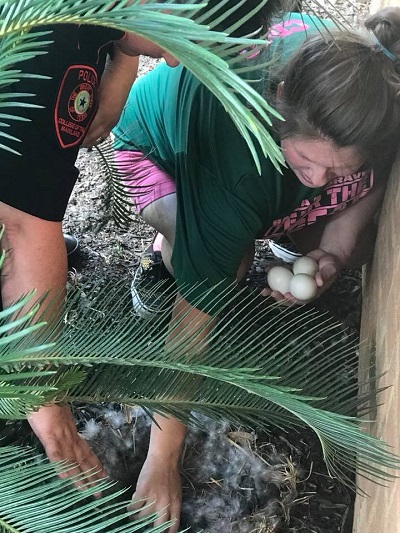 COM employees who office in the Student Center recently had to relocate while the Student Center undergoes renovations. They weren't the only ones who moved.
While crews from general contractor Bartlett Cocke were surveying the building's exterior, they discovered duck eggs around the building. It didn't take long for Police Chief Sylvia Chapa, the No. 1 fan of the ducks that roam the campus, stepped in.
Chapa contacted Nicole Cino of Santa Fe who gingerly removed the duck eggs. Cino picked up the eggs and placed them in buckets filled with mulch.
"The Cino family will incubate the eggs until they hatch and then they will provide them with a safe home to thrive," Chapa said.
In all about 25 eggs were collected from five different nests.