Industry Representatives Visit Campus
Jun 18, 2018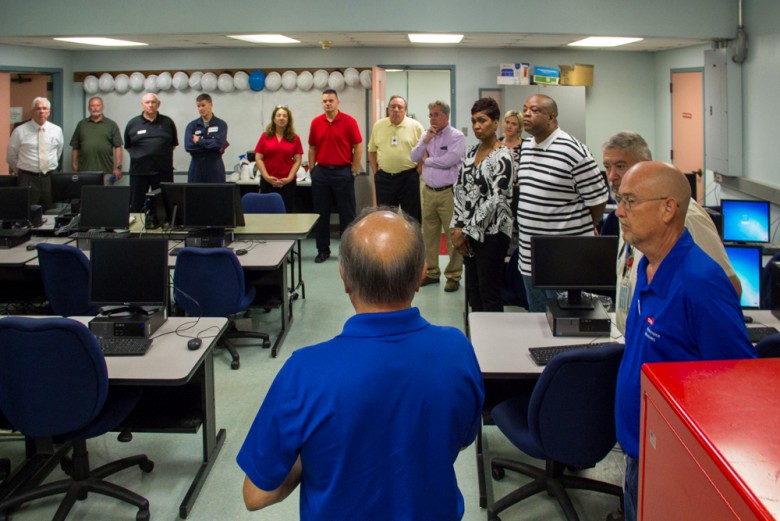 Representatives from various Texas City industrial plants toured the Process Technology Department on June 11 and shared suggestions with College of the Mainland administrators on improving and expanding the college's industrial careers.
As employers of COM PTEC graduates, the group representing Ashland, Dow and Eastman, said COM PTEC graduates are well trained but urged more soft skills training such as teamwork, taking ownership and accepting change.
"They need to make sure they're on time," said Mae Francis, a training specialist for Ashland. "They need to not be intimidated by having a lot to do. They need to have a great initiative."
The industry representatives were invited to campus so administrators could gain insight as the college grows and moves to meet both student and workforce demands. The college's Academic Master Plan includes the addition of an instrumentation and electrical degree and calls for offering four engineering fields of study - civil, chemical, mechanical and electrical - beginning with the 2019 Fall semester.
Gene Gripp, training coordinator at Dow, said most of the COM graduates hired at Dow "hit the ground running. They are anxious to learn." He did, however, suggest prospective employees should continue to use computer skills.
Cindy Lewis, department chair of the Industrial Careers Department, encouraged the industry representatives to be part of the COM's advisory boards, provide guest speakers and coordinate on-site tours.