PTK Inducts New Members
May 1, 2018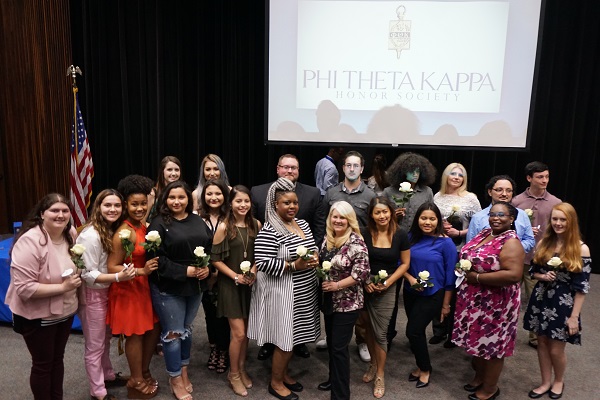 More than 20 students at College of the Mainland were inducted into the Sigma Delta Chapter of Phi Theta Kappa honor society on April 12.
Phi Theta Kappa is an honor society recognizing the academic achievement of community college students. To be eligible for membership, students must have a grade point average of 3.5 or above and have at least 12 college credit hours. Once a member, a student must maintain a GPA of at least 3.0.
Inducted into PTK at College of the Mainland were Jeanne Barrett, Mia Brown, Chris Craig, Alyssa Serda Faour, Michaelia Gabriel, Daniela Gonzalez, Mark Gonzalez, Adrianna Gutkowski, Hanna Haywood, Norja Kemp, Richie Leone, Marcela Lopez, Makenna Pederson, Morgan Perry, Gabriel Purvis, Steve Richards, Tristin Sapsky, Elizabeth Urban, Angela Vargas, Crystal Whaley and Samantha Wylie.