Free College of the Mainland Jazz Ensemble Concert
Mar 8, 2018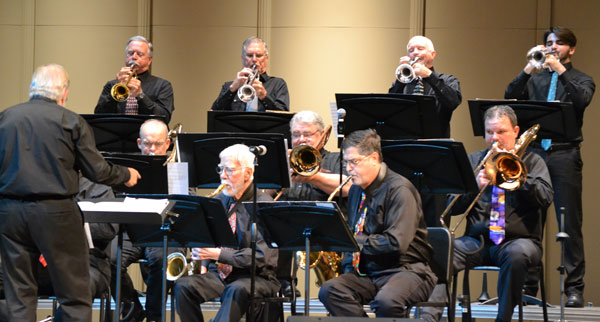 The College of the Mainland Jazz Ensemble is presenting a free concert for the community on Tuesday, March 20 in the Fine Arts Building Recital Hall on campus at 7:30 p.m.
Under the direction of Sparky Koerner, the Jazz Ensemble will entertain concert goers with a variety of jazz selections from Count Basie Orchestra "Freckle Face" to "Big Dipper" and the samba and swing of "El Abrazo" and more in between. The concert will showcase the talented student musicians during numerous improvisation solos.
"The Recital Hall has been renovated since last spring and I hope that the audience will enjoy the sound in the new space" Koerner said.
The Jazz Ensemble also will be performing on Sunday, March 25 at the Gulf Coast Intercollegiate Conference Jazz Festival being held at the Kemah Boardwalk. Musical selections will begin at 1 p.m. with the COM Jazz Ensemble being joined by guest artist Rick Condit – saxophonist formally with the Stan Kenton Orchestra and currently professor of music at Lamar University. Other ensembles performing include Alvin Community College, Brazosport College and San Jacinto College.