COM operator helps students find what they're looking for
Aug 2, 2017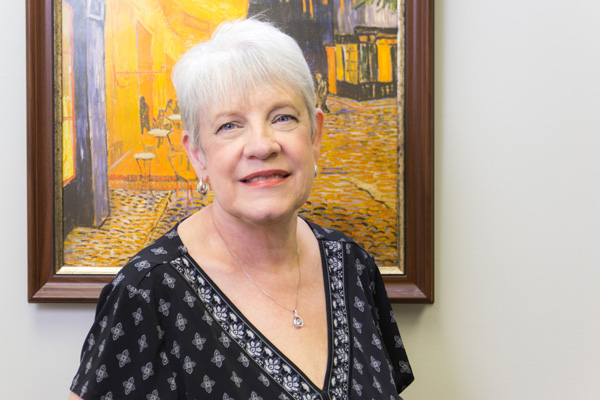 Students who call the COM main telephone number are greeted by Debby Korn's friendly voice.
"People ask, 'Are you a machine or a real person?'" said Debby. "We're the front lines of service."
After 30 years' experience in health care and working as a customer service trainer for Cigna, Debby answers students' questions on topics from financial aid to college majors.
"Some are unsure what they want to do. We have to guide them," said Debby. "I like it because I can be a service to students."
She uses her own background as a COM associate degree graduate with honors.
"I was a student here. I try to put students at ease. I know what they are going through," said Debby.
"Debby doesn't just answer the phones – she goes out of her way to find what the caller needs," said Ron LeVick, interim chief information officer. "She's very customer-service oriented."