Finish Faster Program launches at College of the Mainland
Jun 12, 2017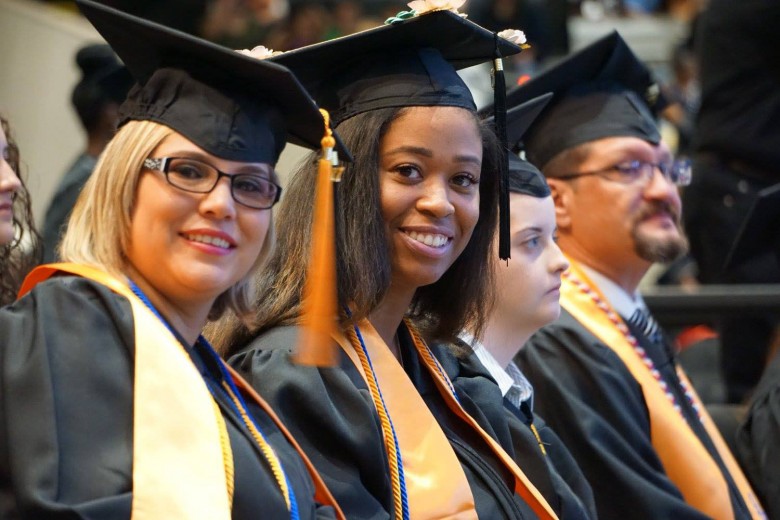 What are the options for students who want to begin college but haven't quite mastered high-school English or math?
Most colleges offer developmental or remedial courses, but depending on students' placement test scores, one, two or three courses can stand between them and taking a college credit math or English class. For far too many students, postsecondary remedial education is a dead end.
Enter the College of the Mainland's Finish Faster Program launching fall 2017. This allows students to take a college prep course at the same time as a college-level English or math course. Now students will earn credit for the college course while having extra instruction, tutoring and resources in the college prep course to ensure they succeed.
This is called a co-requisite model.
The initiative began under new COM President Warren Nichols' direction.
"We want to help students reach their goals more quickly. This type of program has been implemented at many colleges across the country to great success," said Nichols.
The COM Finish Faster Program is part of a national trend toward an accelerated learning plan. More than 200 schools have adopted some type of accelerated learning program.
At the Tennessee community colleges 12 percent of students assigned to traditional math remediation ultimately passed college level math in one academic year, and only 31 percent assigned to writing remediation passed college-level writing. In contrast, under the corequisite model, the success rates were significantly higher at 51 percent and 59 percent, respectively.
"The goal is to help students get through their college prep requirement and achieve credit for a college transfer course (ENGL 1301 or a transferrable math course) their first semester at COM," said Dr. James Templer, interim vice president for instruction.
Some students, because their Texas Success Initiative (TSI) placement test scores are not high enough to take a college-level and college-prep course simultaneously, will take two college prep courses in the same semester. They will still save a semester by completing both college prep courses at once.
"This program ties to student success by getting them to their goal of earning a degree sooner," said Templer.
To also help students reach their goals more quickly, COM offered more summer courses this year. The administration worked with chairpersons and faculty to grow the number of summer courses ready for registration from 226 last year to 310 this year, and the college has seen a 10 percent summer enrollment increase.
Both initiatives aim to help students earn degrees or certificates more quickly through offering more, innovative courses.
Fall registration begins June 13.