Newest COM board member delights in ranch, family
Jun 6, 2017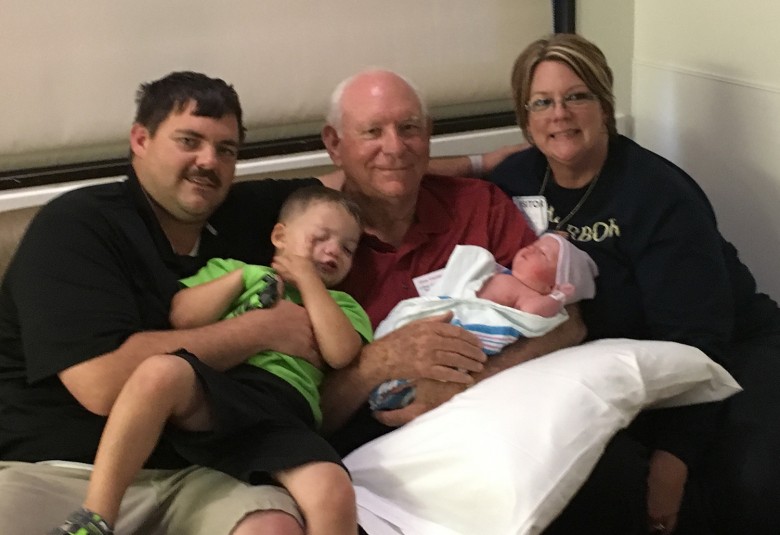 It's been a great month for Don Gartman, who on May 6 was elected to the College of the Mainland Board of Trustees, and on May 2 welcomed his second great-grandchild.
Retired after a 36-year career in the electric utility industry that included jobs in Central and South America, Gartman has been active with Rotary, Chambers of Commerce and numerous other community service organizations over the years.
What is he most proud of?
"My family! I have a daughter, stepson, stepdaughter, four grandkids and two great-grandsons," said Gartman. "And my wife is my sweetheart."
Gartman takes breaks at his 68-acre cattle and hunting ranch near Goliad, Texas.
"I can relax on my tractor while mowing, plowing and planting," he said. "This place is also a family retreat for hunting, fishing, and just enjoying the country, the deer, turkeys and other wildlife."
Don's career began when he joined the Army, three days after high school graduation.
After military service, he worked various construction jobs, and with the City of Austin electrical utility department.
No one in his family had gone to college.
One scorching day during lunch break, a conversation with his foreman changed his mind about higher education.
"He said, 'Don, you're much too intelligent to be working in the hot sun like this! You need to get an education and become an engineer.' I asked, 'What does an engineer do?' He said, 'See that power plant? There is an electrical engineer running it,'" Gartman recalled.
In June 1966 Gartman earned a bachelor of business administration degree from Southwest Texas State University, with a major in business management and minor in economics.
"After graduation, I visited my foreman and told him how he had changed my life," said Gartman. "I get emotional thinking about it because I come from a very poor background."
Gartman held many executive positions with Houston Lighting and Power, Reliant Energy and CenterPoint Energy. From 1995 to 2002, he was chairman, president and CEO of EDESE, an electric distribution company located in northwest Argentina that was purchased by Reliant Energy.
"The company had been owned by the state government and was in terrible condition. We trained and developed good employees, improved efficiency and developed an award-winning company over an eight-year period. That was the greatest experience of my life," said Gartman. "Every challenge or job I have had, I have done the very best I could. I truly believe that's the key to any success in life."
In 2004, he helped restructure and develop the Galveston County Economic Alliance, and created the Galveston County Economic Alliance Foundation that sponsors the Galveston County Small Business Development Center.
"I have always devoted time to serve my community on various boards. That's my way of giving back. Life has been good to me," said Gartman.
Another way of giving back is serving on the College of the Mainland Board of Trustees.
"I am a strong believer in community colleges," said Gartman. "Your degree from a community college can be rewarding to your career, or it can be a stepping stone toward a four-year degree at a major university, without the large debt."
"I look forward to serving College of the Mainland, its students, management, staff and leadership."