Director ensures students' technology needs are met
Mar 1, 2017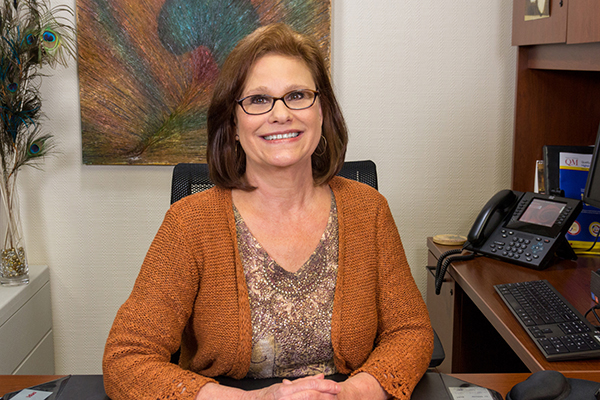 Supporting students with technology for 21 years, Janis Cutaia oversees COM distance education, instructional labs and media services.
"We're student centered. We work to make sure that Blackboard is running smoothly 24/7," said Janis. "Hybrid and online classes are growing. It's a convenience for students who are working or have families or both. Our online classes at College of the Mainland are highly rated."
The Educational Technology staff provide professional services which encourage the use of technology.
The Instructional Assessment Lab (formerly Math Lab) provides students with math tutoring and testing, while the Innovations Lab offers students assistance with assignments, printing, private desks and collaboration tables. The Library Lab is open to students, faculty, staff and the community.
"When students come in, we're their support," said Janis. "It's rewarding to watch the students adapt to college life. Our staff are proactive to improve a student's experience at College of the Mainland."
The Media Service Department provides well-balanced, exemplary audiovisual products and resources that the faculty and students can easily use.
"I have always known Janis to be extremely cooperative, pleasant, helpful and forward thinking, making her an excellent manager. Janis is organized, innovative and very knowledgeable about instructional technology," said Dr. James Templer, COM interim vice president for instruction.