Three Grads Who Make a Difference
Feb 10, 2017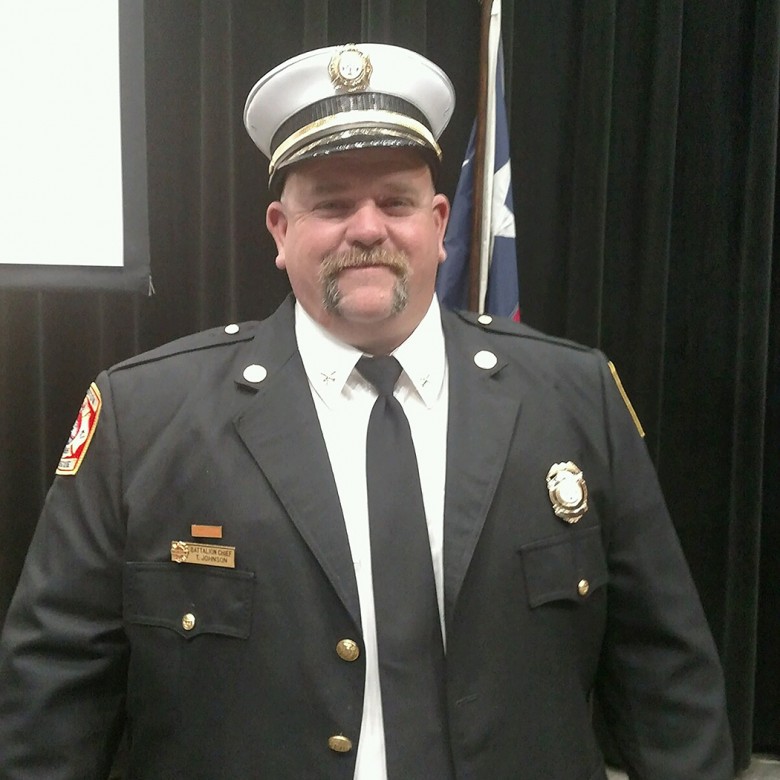 Tim Johnson, fire battalion chief in Galveston
A paid firefighter since 1993, Tim Johnson splits his time between answering calls at the Galveston Fire Department and volunteering at the Dickinson Fire Department.
His typical schedule is 24 hours on, 48 hours off. In his off hours, he teaches at the COM Fire Academy and COM continuing education classes for firefighters. He tells students, "It's not all about you. It's about us."
"We help others on their worst day. We're expected to handle any situation," said Johnson.
He also remembers a hotel fire about seven years into his career.
"A man on the second floor was seen in window moments before our arrival and he dropped out of sight. He was overcome by smoke and passed out. I was part of a team that rescued him. We got him out, and he was supposed to make a full recovery," said Johnson.
Johnson earned a master's in public service and leadership with emphasis in fire administration from the University of Houston.
"I enjoy giving back to my community and helping other people," said Johnson.
Sara Colston, first grade teacher, R.J. Wollam Elementary in Santa Fe
Sara Colston measures her success in her students' smiles.
"I enjoy seeing the excitement they have when they understand what is being taught. I love the stories you hear and the funny responses," said Colston. "Every day is challenging, yet exciting. I enjoy being someone each student can trust and feel loved by. Knowing I am a safe place for them brings happiness to my heart."
Colston graduated from College of the Mainland with an associate degree in teaching before earning a bachelor's degree.
"COM prepared me with classes that allowed me to observe different classes, taught me different organizational skills to use in a classroom, introduced me to the legal side of teaching, and opened my eyes to different communities and lifestyles the children come from."
Christi Baker, safety technician, Turner industries Group
Christi Baker, of League City, spent 15 years as an accountant before switching to hands-on world of workplace safety.
Baker earned a safety certificate from College of the Mainland and is working toward her associate degree while working 50-70 hours per week.
"My role is to ensure that everybody goes home safely. It's also keeping the community and environment safe from chemicals," said Baker. "When I leave for the day, I feel I've made a difference."
She searches for hazards and works to mitigate them in many industrial settings from construction sites to welding workshops. One of her proudest moments was being voted lead auditor of contractors for the Marathon Galveston Bay Refinery.
"It really made me feel proud and opened doors as well," said Baker. "I have my dream job."