Unemployed to business owner
Dec 23, 2016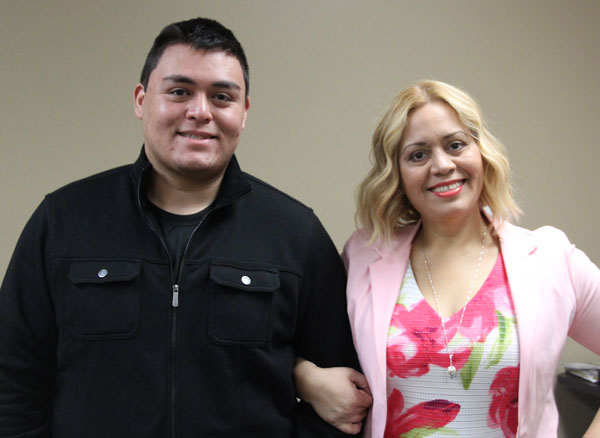 Unemployed after a sickness, Isabel Hernandez knew she needed new options.
"I hit rock bottom. My savings were almost gone," said Hernandez.
She enrolled in College of the Mainland's general education classes and talked about her choices with a professor. One seemed perfect – the COM Professional Bookkeeper Certificate Program.
As part of the program, she took accounting classes with professor Melvin Williams, who heard her story and encouraged her to apply for a preparer tax identification number from the IRS. She received it and will start her own business preparing individuals' income taxes starting Jan. 1, 2017.
"I'm overwhelmed with gratitude and happiness, because I will go from being unemployed to owning my own business," said Hernandez. "It's all thanks to Mr. Williams and his guidance. I can make money right away while finishing my long-term goal, which is to become a CPA."
Hernandez has completed courses covering individual and small business tax law, accounting and bookkeeping.
"She's ready to help others with taxes," said professor Melvin Williams. "Ms. Hernandez enrolled in my Accounting 1303 online class in the summer 2016 semester. Her discussion posts showed a high level of business maturity, which impressed me and her fellow classmates."
While completing her accounting courses, Hernandez landed a summer internship at the Texas City-La Marque Chamber of Commerce. In the fall the chamber hired her part-time to help as a receptionist, with accounts and sometimes translating into Spanish. Working for the chamber helped her realize how small businesses can succeed.
"I love the fact that I can help people get as many tax deductions as possible. People don't know how they can legally save money on taxes, especially the Hispanic and self-employed community," said Hernandez.
She plans to graduate in May from COM with her Professional Bookkeeper Certificate - and with her son by her side.
"I'm so excited my kid is doing all this with me. He attended dual credit and then Collegiate High School. He's graduating with a PTEC degree this summer," said Hernandez.
For more information on the COM Professional Bookkeeper certificate program, visit www.com.edu/business.