PTEC instructor teaches from 30 years' experience
Dec 5, 2016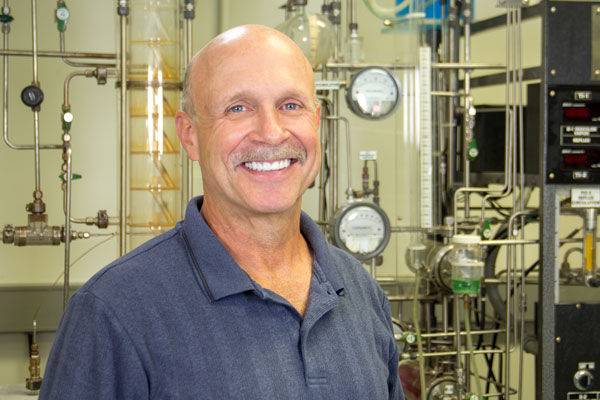 After 30 years as a process operator and 19 as an instructor, Jonathan Leacroy is a wealth of experience and stories.
"I get to teach from an operator's perspective," said Jonathan.
A former Texas City firefighter, Jonathan has been an adjunct professor since the COM Process Technology Program's inception in 1993. He teaches Unit Operations, the final course for process technology students during which they operate the COM glycol separation unit for 40 hours in shifts.
"I like watching all these former students gain employment in industry," said Jonathan. "I ran into a student the other day who said, 'You're the reason I'm an operator. I was going to quit the PTEC Program and you helped me.'"
Jonathan worked as a process operator for Union Carbide, later purchased by Dow, and then BP, which became the Marathon Galveston Bay Refinery. He often worked alongside his former students.
Besides teaching, Jonathan keeps the college's PTEC equipment such as the glycol separation unit and distillation training unit running smoothly as students prepare for a growing field.
"Jon is an energetic, hardworking teacher and all-round lab tech here in PTEC. He helps anyone who asks for it, whether students, staff or teachers. He always is here early or late and has been a joy to work with. He is a great and important asset to the PTEC Department and to COM as well," said Steve Wethington, PTEC department chair.