How COM helps students get jobs
Nov 30, 2016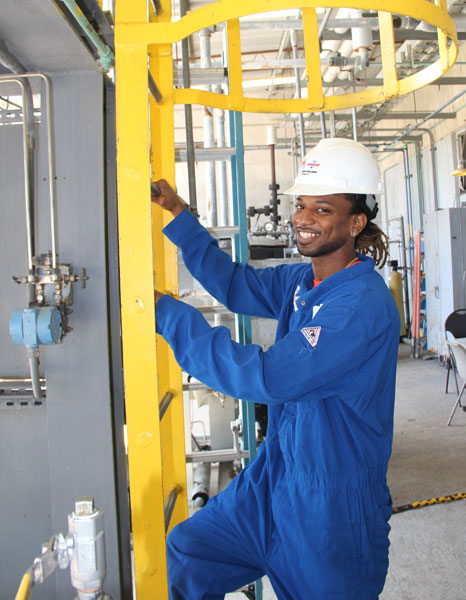 The first male in his family to graduate from high school, Curtis Ward, of Texas City, enrolled in COM's Process Technology Program. Then he landed an internship at Marathon Petroleum Galveston Bay Refinery.
"I had three job offers before graduation," said Ward, who earned a two-year degree in process technology.
Ward is one of the many COM students who find that their best opportunities don't happen in a classroom but in boundless opportunities through internships at hospitals, clinics or petrochemical plants.
Ward is now a process operator at Marathon Petroleum Galveston Bay Refinery and working on a bachelor's degree in chemical engineering.
"I like critical thinking and trouble-shooting," said Ward. "If I'm learning a job or unit, I don't have to spend too much time learning how it works. COM professors prepared me."
For COM Health Information Management Program graduate Natalia Green, clinicals in medical coding led to a job in the health care field.
"A manager at UTMB noticed I was doing a good job and offered me a job," said Green, who works as a medical coder. "We code diagnoses so the hospital is reimbursed for treatment. After coding, we send files to the billing department. You have to be able to work on your own and detail-oriented."
Green and other students rotated through several types of health care facilities to observe firsthand which fit their interests.
"As the field grows, there are opportunities; you can work in a clinic or hospital," Green said. "Every day you learn something new."
For more information on COM programs, visit www.com.edu/academics.