COM makes top 10 online associate degree programs in Texas
Nov 16, 2016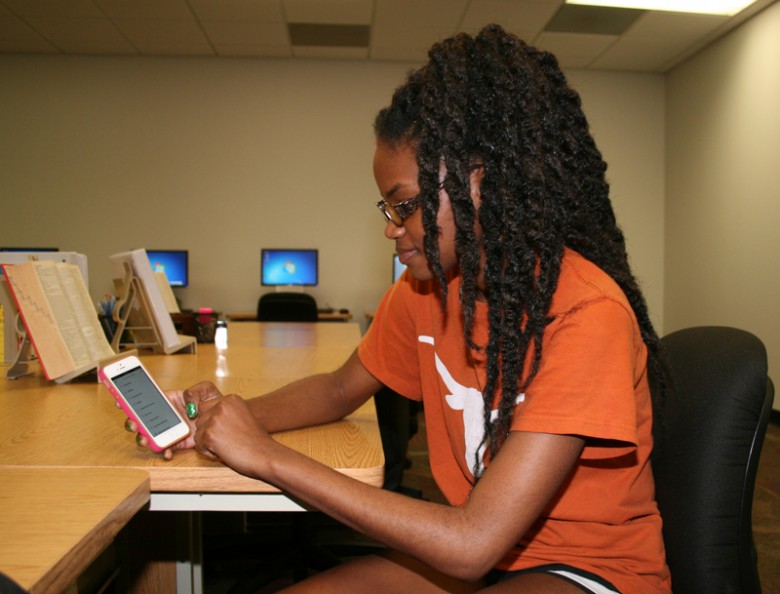 A new mother, Janice Loper set a goal: earning a degree. Online classes gave her an opportunity her to earn college credit while caring for her infant son.
"I love being able to work at my own pace with online classes. It is all laid out for you, and you know exactly what is expected of you," said Loper.
College of the Mainland offers degrees, certificates and classes entirely online and Affordable Colleges Online has ranked it 10 in the 2016-2017 list of Best Online Colleges in Texas.
"We have dedicated online instructors to help students reach their educational goals," said Janis Cutaia, director of educational technology services. "Plus, the college has online tutoring services provided by the library staff and Speaking, Reading and Writing Center staff, and COM partners with Net Tutor to offer online tutoring in all subjects."
COM offers Associate of Arts Degrees in general studies, criminal justice, certificates in administrative support, executive assistant, professional bookkeeper, management, entrepreneurship, fire officer and the general education courses required for all bachelor's degrees in Texas.
Currently 1,422 students are enrolled in COM internet or hybrid (blend of online and classroom instruction) courses.
The list ranked public or private not-for-profit accredited institutions with at least three online associate degree programs with an annual tuition fee less than $5,000.
Qualifying schools were then evaluated based on the:
Tuition and fees for in-state undergraduate students
Percent of full-time and first-time undergraduate students receiving institutional financial aid
Average amount of institutional financial aid received
The number on online programs offered for two-year degrees or certificates
Student to teacher ratio
Texas offers the second most online degree programs of any state in the nation, according to a recent study by the National Center for Education Statistics.
"We wanted to highlight the schools in each state that are driving innovative learning and meeting demands of students," said Dan Schuessler, CEO and Founder of AC Online. "These schools are not only offering great programs, but they have expanded their program excellence to the much-desired online environment."
An in-depth look at the Best Online Colleges for 2016 can be seen at www.affordablecollegesonline.org/online-colleges/texas.
View COM programs online at www.com.edu/academics.