Future networkers explore with $100,000 in new equipment
Oct 17, 2016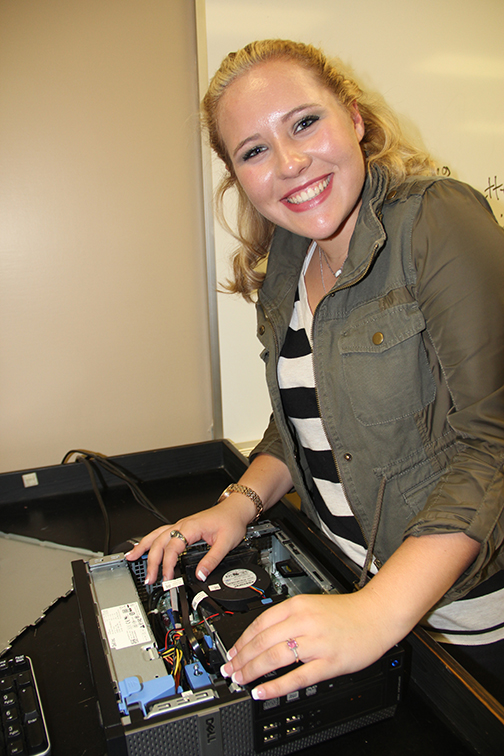 Aiming to be a computer programmer, Kaylei Edmonston is starting with the basics: taking apart a PC and fitting the pieces back together.
She's taking Intro to PCs, part of the College of the Mainland Networking Program.
"I like that it's hands-on," said Edmonston.
She and other students are helped by the more than $100,000 the college invested in new equipment. Equipment includes 12 computer workstations with double monitors plus seven new servers to learn the fundamentals of networking.
"We built out cabinets and put equipment in them to train our students on today's technology. I wanted to give students real-life training," said instructor Marcus Pitre, who also runs a consulting firm The City Technology Group.
"We instructors work in industry, so we teach to trends. We know what industries want in employees," said Pitre. "Classes are not just for beginner students. Individuals already in industry can get supplemental training."
Classes focus on the intricacies of setting up servers, trouble-shooting, hardware and software. After many of COM's networking classes, which prepare students for a computer certification, students receive a voucher to take the certification exam in the COM Testing Center.
Students like Brandon Minor like the classes' interactive approach.
"We dissembled and reassembled the machine to see if it works," said Minor. "When you get a certificate and go into the workforce, you have hands-on experience."
For more information on COM networking classes, visit www.com.edu/cis.