"This, But Not This" at COM gallery
Aug 30, 2016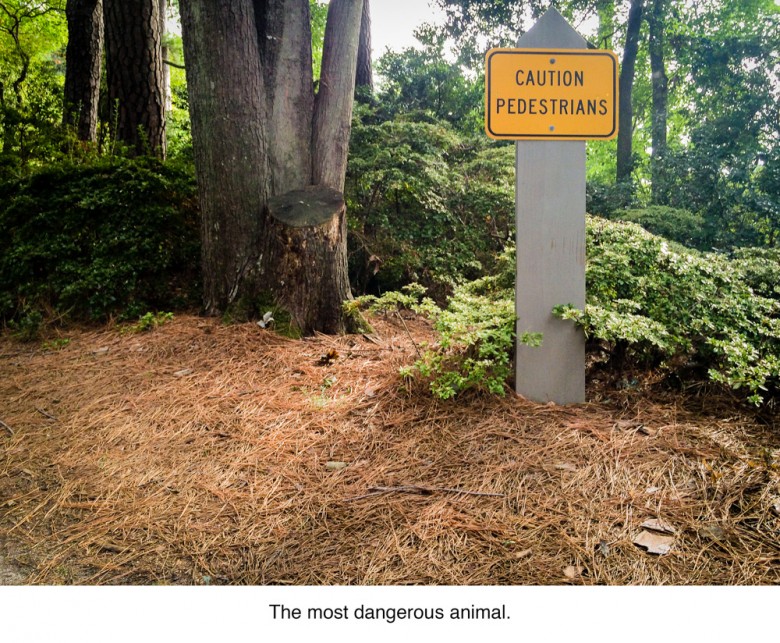 Images and words collide in a collaborative exhibit at the College of the Mainland Art Gallery Aug. 29 to Sept. 25 with a free reception and Skype artist talk Sept. 14 at 12:30 p.m.
Artists and educators Derek Eley and Neal Robinson wanted to explore the contradictions between what people say and what they do. The show's title, "This, But Not This," aims to highlight the disparity humorously.
"Human beings are a complicated species. Quite often we say one thing but mean another, or we exclaim loudly our values but our actions are contradictory. By recontextualizing the photograph through text, I humorously bring attention to this dual quality of being," said Robinson.
Robinson created the photographs in the exhibit, while Eley contributed six short videos he shot with his iPhone.
"I recorded wind-up toys and overlaid text that deals with failed relationships. The failed attempts of the wind-up toys to walk or move in any way echoes that of the text," said Eley. "I have been working as a photo educator and professional photographer for over a decade now and some would think that the idea of using a cell phone to make videos would be frowned upon by me. I, however, have embraced [the iPhone] and love using it as a tool to make art."
This is Eley and Robinson's second exhibition as a team.
"I think that both of us create work with humor and dark undertones," added Eley.
Eley is a photography instructor at The Art Institute of Virginia Beach. He has a Master of Fine Art from the Savannah College of Art and Design.
Robinson is a graduate of the Cranbrook Academy of Art. A conceptual artist and teacher, Robinson has spent the last four years in Virginia engaging creative, inventive and inquisitive learners in preparing for visual arts careers.
The College of the Mainland Art Gallery serves as a resource for the study of art and art history and presents works demonstrating contemporary standards of quality. Committed to making contemporary artwork accessible, the gallery is free and open to the public. Its hours are Monday to Thursday, 10 a.m. to 4 p.m., one hour before COM Community Theatre performances and by appointment. For more information, call 409-933-8354 or 888-258-8859, ext. 8354 or visit www.com.edu/gallery.