Reserve your COM 50th anniversary gala tickets now
Aug 24, 2016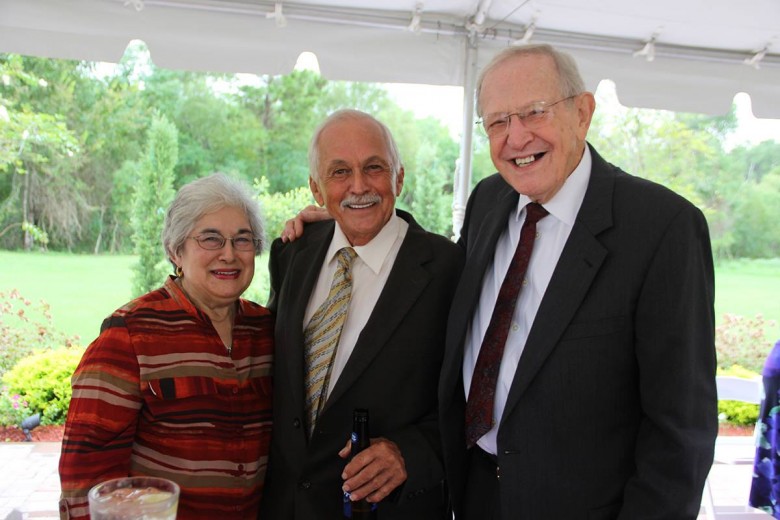 Celebrate 50 years with College of the Mainland Sept. 15 at 6 p.m. at the Doyle Convention Center with an evening of music, honoring alumni and commemorating historic firsts.
The COM Foundation gala will recognize 12 nominees for the Distinguished Alumni Award, and announce the five recipients.
The Distinguished Alumni Award finalists are Kay Armstrong, Tanya Baker, Kenneth Campbell, Mary Celeste "Sally" Davila, Dee Ann Haney, Tillie Henson, Cissy Matthews, Denise Navarro, Michael Navarro, William "Bill" McGarvey, Katherine Rodriguez and Pete Rygaard. Fifty-three alumni were nominated by individuals across the U.S. After an extensive review, a panel selected the 12 for their service, volunteerism and personal and professional triumphs.
Attendees will enjoy a dinner, silent auction and walk through time featuring photos of the college's 50-year history.
All proceeds of the annual COM Foundation gala support student scholarships and other needs. Last year, the gala raised more than $96,000, which funded summer scholarships and equipment for students.
Current underwriters of the gala this year are Amoco Federal Credit Union, Land Tejas Companies, A&A Machine & Fabrication, PBK Architects, Marathon Refinery, Texas New Mexico Power, Logical Innovations Inc., Galveston County Daily News, Moody National Bank, Michelle & Clen Burton, Associated Credit union, Linda & Ivan Langford, Safely Council of Texas City, Mary & Kyle Dickson, Dr. Vicki & Richard Stanfield, Linda & Ralph Holm, Eastman Chemical, Mary Ann & Eric Amelang, Galveston Symphony Orchestra, McGriff, Seibels & Williams of Texas, Inc., Trey Industries, Inc., Dunn Heat Exchangers, Inc., Vanguard Environments, IBI Group Architects, UTMB, Rachel & Jason Delgado, Rosalie and Terry Kettler, Yolanda and Alan Waters, Texas First Bank, Kitty and Gary Potter, Bracwell Law, Whitley Penn, Faust Distributing, H-E-B, Rose and Charles King, Neighbors Emergency Center, Air Cleaning Solutions, University of Houston Clear Lake, Tenille, Inc., Open for Business Consulting, Freshbrew Group, Global Asset, Blackmon Mooring, Ferrilli, Raymond James Financial, Linebarger, Goggan, Blair and Sampson LLP and Texas General Contractors.
Since 1967 College of the Mainland Foundation, a nonprofit, has been making a difference in the lives of students. The fundraising arm of the college, the foundation is a separate 501(c)(3) nonprofit organization.
Purchase tickets by Sept. 6 at www.com.edu/galatickets or contact the Foundation at foundation@com.edu or 409-933-8675.