Allbright named COM interim president
Jul 13, 2016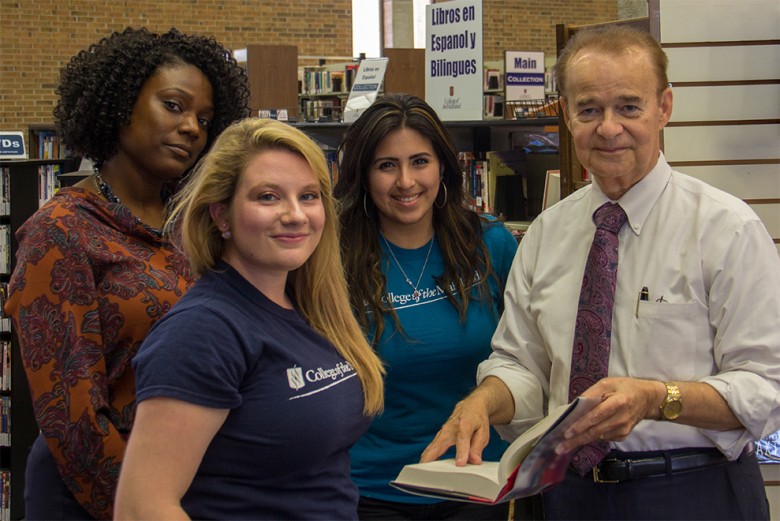 The College of the Mainland board of trustees has unanimously named Dr. A. Rodney Allbright interim president of College of the Mainland. Allbright, of Alvin, worked for Alvin Community College for 45 years, and for 38 served as president. He was the only college president in Texas holding a master peace officer license.
"He's an exceptional individual, and we're honored and appreciative to have him come work with us," said Wayne Miles, chairman of the College of the Mainland board.
Dr. Allbright plans to focus on planning for the upcoming school year.
"The first goal is creating a proposed budget for 2016-2017," said Dr. Allbright. "Convocation with the faculty and staff is an important week, and I look forward to continuing to work with COM's faculty and staff."
During Dr. Allbright's tenure at Alvin Community College, the college was credited with obtaining a top 10 percent national ranking for the three years in a row from the Aspen Institute. The college also constructed the Nolan Ryan Center and the college's Science/Health Science Building. Allbright was instrumental in establishing the ACC Law Enforcement Academy, the Child Care Lab School, overseeing four accreditation reaffirmations with the Southern Association of Colleges and Schools and involving the faculty and staff to compile the annual budget.
In 2014, Dr. Allbright was named president emeritus by the ACC Board of Regents. He is the only ACC president with emeritus status.
Dr. Allbright has served his community through several organizations including the Chamber of Commerce, Rotary International, Boy Scouts of America and the Alvin Museum Society. He was honored with the Lifetime Individual Achievement Award at the annual Alvin Manvel Chamber of Commerce Banquet in 2014.
Dr. Allbright graduated from South Texas College of Law with a doctor of jurisprudence and is a member of the Texas state bar. He previously earned an associate degree from Navarro College in Corsicana, Texas, and a Bachelor of Science and Master of Arts from Sam Houston State University.
He graduated from Mexia High School, in Mexia, Texas, in 1962 and served as class president.