COM professor joins in record-breaking trumpet performance
Jun 29, 2016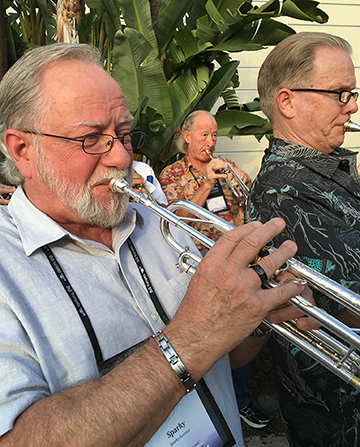 College of the Mainland music professor Sparky Koerner joined with 324 other trumpet players to set a Guinness World Record for the most trumpet players performing together.
Kim Chavez, part of the COM Jazz Combo and Ensemble, also participated. At the International Trumpet Guild Conference in Anaheim, California, June 1-4, the group played John Williams' "1984 Olympic Fanfare." Trumpeter Doc Severinsen directed.
"It was really interesting because they had six different parts for trumpet players, so you had harmony," said Koerner. "Trying to get in tune with that many trumpet players was hard because you had so many players from all over the world, but it came off well."
The Mass Trumpet Ensemble was recorded in the Guinness Book of World Records.