Undercover Boss films COM alum
Apr 26, 2016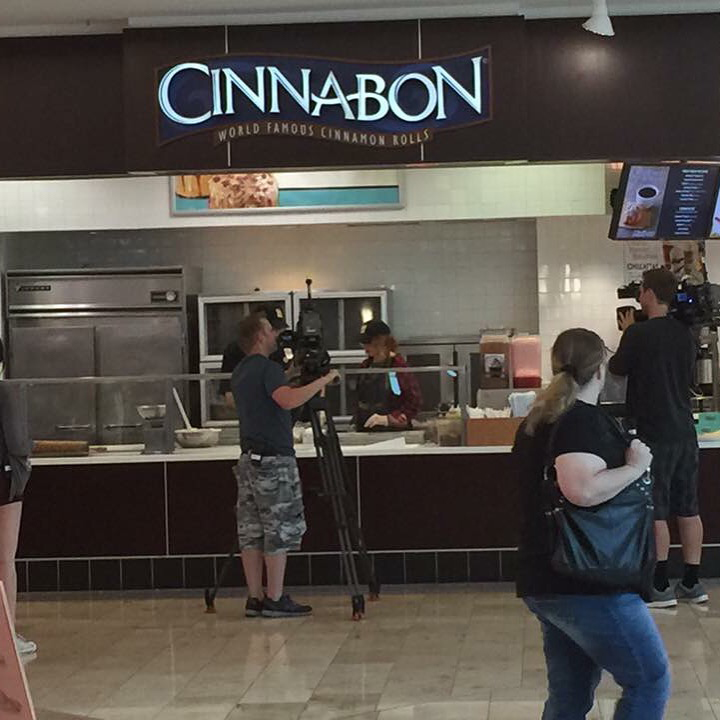 It was an exciting call. Roberto Sierra, general manager of the Nestle Toll House franchise at Baybrook Mall, was told a finalist in a reality show who planned to open a bakery wanted to come with a camera crew to shadow him on the job.
In reality Sierra, of League City, was filmed for a segment of Undercover Boss, season 7 episode 2.
"We come in and bake everything fresh every morning. I was horribly nervous thinking there would be all these cameras," said Sierra.
For a day, crews filmed him and Shawnon Bellah, Crest Foods chief operating officer, reviewing stock and decorating cakes, which Sierra excels at despite being nearly legally blind.
For the College of the Mainland alum the day was life changing.
Besides offering tips on improving stock and more efficiently decorating cakes, the show gave Sierra $25,000 for pastry school.
"That was amazing," said Sierra. "I also bake a lot at home. It wasn't mentioned in the show, but they did give me $5,000 to renovate my kitchen."
The surprises didn't end there.
"I'm completely blind out of my right eye, and they're paying for my surgery to have a cataract removed," said Sierra.
The surgery is scheduled on March 3.
"I was in shock. I was overwhelmed. I couldn't tell anyone (until the show aired)," said Sierra.
Though he says recurring eye infections made it challenging and he had to drop some classes, Sierra took basics courses at COM and became a student worker.
He began baking at a Kroger in about 2009 and soon started cooking at home, experimenting with flavors such as hummingbird cake (a banana and pineapple cake) and spice cake.
He attends baking and pastry classes and works full-time, often greeted by customers who now recognize him.
"There hasn't been a single day I haven't had people stopping me (to say they saw the show) or stopping by the store," said Sierra. "My nieces and nephews were the most ecstatic (to see the show). It was definitely life changing."