Small-town secrets explored at COM Community Theatre
Mar 29, 2016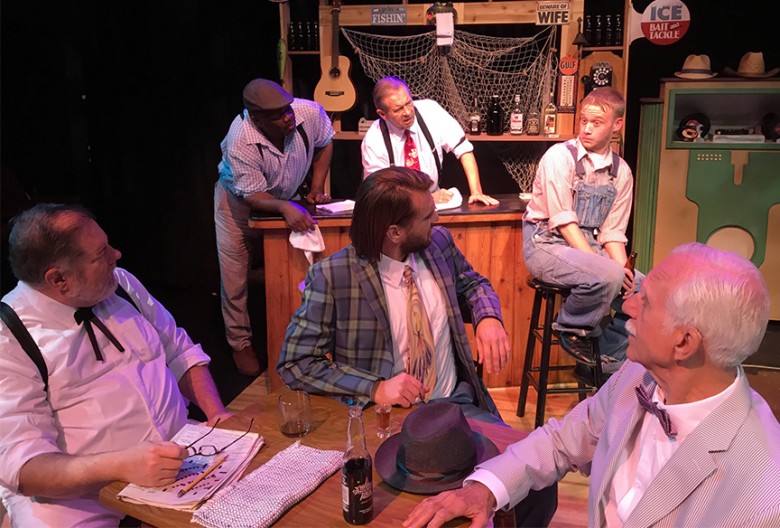 In sleepy little Second Samuel, Georgia, not much ever changes … until Miss Gertrude dies, setting off a revelation of the town's not-so-simple secrets. Set in the late 1940s and filled with colorful characters, "Second Samuel" runs at College of the Mainland Community Theatre March 31 to April 17.
In this comedy-drama, Second Samuel residents gather in local hangouts and reminisce about Miss Gertrude's legacy. What they discover turns the entire town upside down.
Narrated by a mentally challenged man named B Flat, the Pulitzer-nominated play is filled with wit, warmth and wisdom.
"It's a story that ultimately focuses on accepting people as they are," said H. Russ Brown, COM head of theatre/artistic director.
Since 1972, COM Community Theatre has presented over 228 productions including children's theatre, concerts and workshops with attendance of more than a quarter of a million people. The theatre has been recognized as one of America's leading community theatres, setting high production standards and developing one of this country's most innovative programs.
Tickets are available online at www.com.edu/theatre or by calling 409-933-8345.