Student art showcased at COM
Jan 22, 2016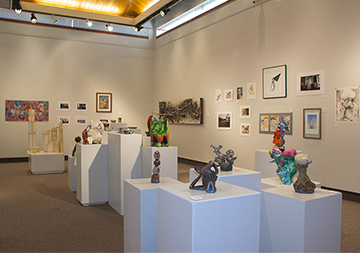 View the best of COM students' artwork including ceramics, painting, photography and drawing on display now through Feb. 14 in the COM Art Gallery.
A reception and awards announcement will be held Feb. 2 at 12:30 p.m. in the COM Art Gallery.
The gallery is free and open to the public Monday to Thursday, 10 a.m. to 4 p.m. and one hour before COM Community Theatre performances and by appointment.
A call for entries for COM's Oh Snap! 3 Cell Phone Photo Contest is open until Feb. 14. Each person may submit up to 10 photos and/or under 60-second videos to comartgallery@gmail.com.
For more information, visit www.com.edu/gallery or call 409-933-8354.