COM students meet Spurs, tour college at TRiO Day
Dec 14, 2015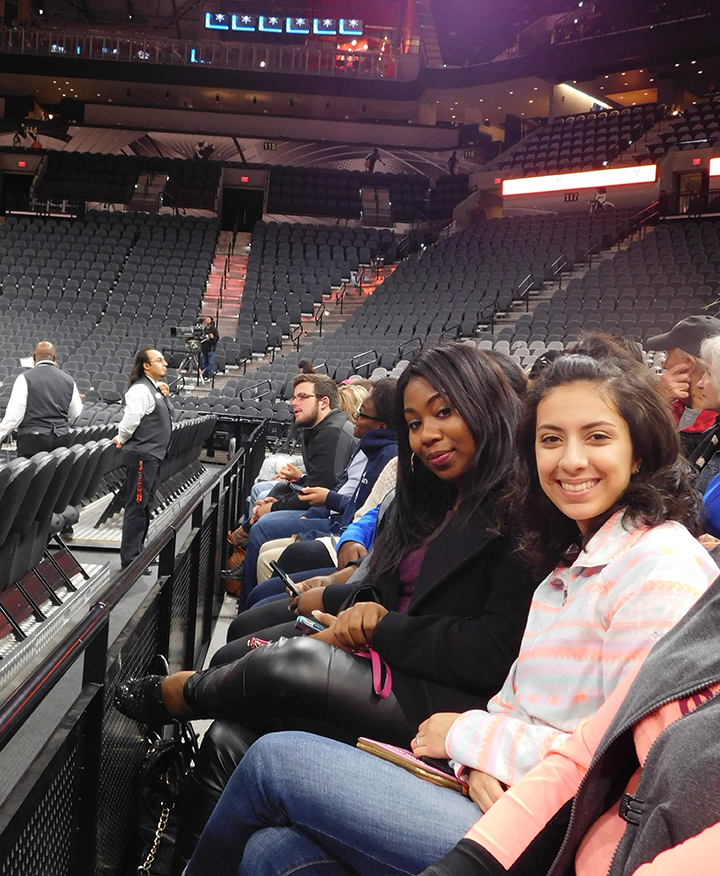 Converging under the purple lights of the AT&T Center in San Antonio, College of the Mainland students joined dozens of other Texas students for TRiO Day along with special guests, the San Antonio Spurs.
"It was really exciting for me. I'm a sports fan," said student Miguel Lopez.
At TRiO Day COM students watched a game, met basketball players and talked with TRiO students from other colleges. They also toured the University of Texas-San Antonio, led by a COM alum who transferred there, to learn about options after earning an associate degree.
"The day is to have programs come together to show support and bring in government officials to see how effective the programs are," said Caleb Sawyer, TRiO Programs Coordinator.
TRiO, a federally funded program, is designed to help first-generation, low-income or disabled college students enroll in higher education and earn a degree.
COM hosts two TRiO Programs: Upward Bound, to assist high school students with enrolling in any college, and Student Support Services, which helps them succeed once in college.
"We help Upward Bound students with the whole process, transferring, completing paperwork and financial aid," said Sawyer.
TRiO students at COM receive advising, attend cultural events such as Phantom of the Opera and tour universities to learn about how to transfer after earning an associate degree. The program also provides for students' practical needs.
"You can use computers and check out books," said student Seranda Messina. "The advisors are ready to help us in any class. They really want to know what's going on in your classes. It kind of feels like a family."
For more information about COM TRiO Programs, call 409-933-8273.