Research analyst's data drives student success
Sep 1, 2015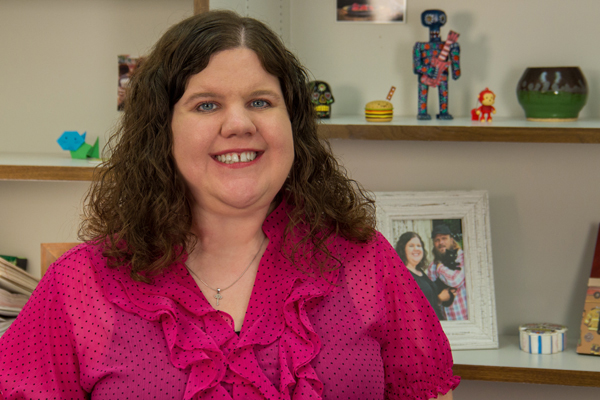 Collecting, organizing and analyzing student and college data, Amber Lummus helps ensure that students succeed.
She assists in conducting surveys and gathering information for departments on campus. The departments can then determine whether changes to classes, requirements and prerequisites benefit students.
"We help faculty and staff make informed decisions based on data," said Amber.
When faculty or administration ponder a change, Amber and the Institutional Research Department plan how to track its effect.
"I help figure out how best to make a change and see how to help students," said Amber. "After you've done the work and evaluated it, you can see the change be made that helps students."
She also helps with mandatory state and federal reporting required for college funding.
"Every time I have ever asked Amber for data, she has responded swiftly and professionally. She is very easy to work with, and she knows exactly the right questions to ask," said Vice President for Instruction Pam Millsap. "She has a good understanding of College processes such that she knows how the data can best be produced and disseminated. I believe she is a true asset to this College, and I appreciate the work she does to support data-informed decision-making on our campus."
With a master's in applied research psychology at University of Texas of the Permian Basin in Odessa, Amber worked at the university's institutional research department before coming to COM.
"I like the higher education environment. Making a difference in someone else's education is a good feeling," said Amber. "The community college gives you an opportunity to serve so many people with so many different goals. They may get a degree. They may come back and get classes after they have gotten a bachelor's degree.
"We try to look at the big picture and look at each student's individual situation and define success based on their own goals."