Employee of the Month maintains, beautifies campus
Jul 13, 2015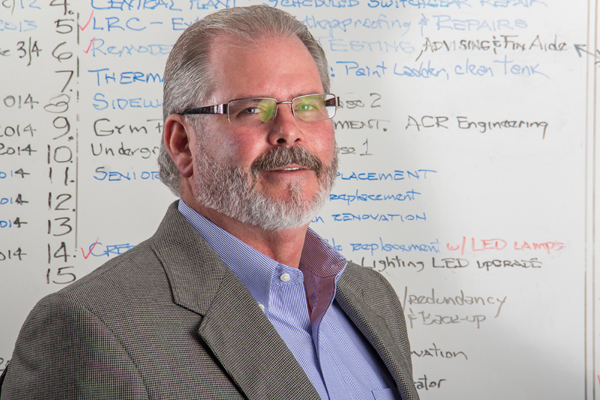 Charlie King ensures the college's 120-acre campus serves as a well-maintained backdrop to education.
"Our goal is to provide a good learning and working environment for everybody," said Charlie. "I've got a good, hard-working crew."
Managing maintenance, custodial services and landscaping, Charlie is responsible for large reconstruction projects as well as day-to-day upkeep. He oversees the main campus plus learning centers in La Marque and League City.
"We might get 30-40 work orders a day," said Charlie. "We try to get to all of them, but sometimes we have to prioritize."
Recently, he facilitated renovations of the Testing Center, Financial Aid Department and the Student Success Center in the Enrollment Center.
"His job is to make a major facility run on a budget," said Dr. Clen Burton, Vice President for Fiscal Affairs. "He conducts safety meetings (with his staff). He takes a moment to give kudos to whoever has done a good job. He's caring and the campus is a lot cleaner since he came."
Charlie retired from Halliburton as Latin Region Real Estate Manager and as Regional Project Manager in Europe, the Middle East and Sub-Saharan Africa. He is well prepared to maintain facilities that serve nearly 4,000 students.
Charlie has been at COM just over a year, and he has already brought improvements from air-conditioning and an air-filtration system in the welding shop to new main electrical switchgear for the campus. His efforts have also included bringing the Learning Resources Center stairwell up to OSHA standards and installing railing. He has also renovated the Fine Arts Building lobby and restroom.
"I'm trying little by little to beautify the campus," said Charlie.