Outstanding COM nursing graduates honored
Jun 30, 2015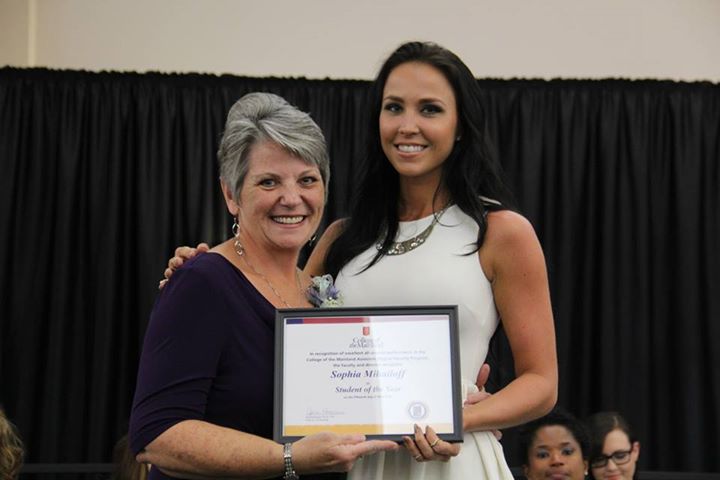 Among the 71 students graduating from the College of the Mainland Associate Degree Nursing Program this year, four stood out.
Megan Vasquez, Melissa Marion, Jessica Stanley and Sophia Mihailoff received awards for excellence in academic and clinical performance at the nursing pinning ceremony.
Megan Vasquez, 26, of Texas City, won an Outstanding Clinical Performance Award and already has landed a job at Memorial Hermann in the emergency room.
"I'm really excited about it because it's fast-paced," said Vasquez.
Completing clinical rotations at Clear Lake Regional Medical Center, University of Texas Medical Branch and St. Joseph Medical Center, Vasquez also volunteered for clinicals at Shriners Hospital for Children.
Instructors and tutors buoyed her success, she said.
"I was always in teachers' offices. Their doors were always open," said Vasquez. "They want you to succeed as much as you do."
Melissa Marion, of Texas City, also won an Outstanding Clinical Performance Award. Marion returned to school after two years in the workforce to fulfill her childhood desire to become a nurse.
"I watched my grandparents go through chronic illness," said Marion. "I watched the impact that the nurses had on their care and my whole family."
Her favorite clinical site was Harris County Psychiatric Center, where she decided she would like to work in psychiatric nursing.
"The nursing faculty are wonderful," said Marion. "They taught not just the textbook but real-life situations that we'll encounter."
Jessica Stanley, 31, of League City, won Student of the Year for the May graduating class. With a degree from University of Houston-Clear Lake in biological sciences, she worked as a CPS investigator for five years.
"I worked with a lot of doctors and nurses," said Stanley. "(Nursing is) something I've always wanted to do. I'm passionate about helping people."
Her hard work in clinicals, class and completing an internship on Saturdays at Mainland Medical Center paid off.
"I already have a job at Mainland Medical Center on the post-op floor," said Stanley.
Since 1972, the COM Nursing Program has trained students to excel. The average pass rate on the licensure exam for COM Associate Degree Nursing Program graduates is over 94 percent.
For more information on the COM Nursing Program, visit www.com.edu/nursing.