New COM nursing scholarship established
Apr 28, 2015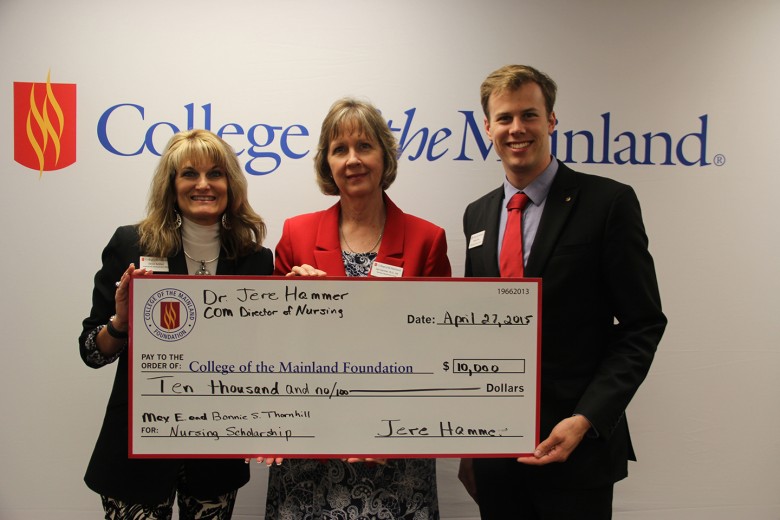 Thanks to the generosity of Dr. Jere Hammer, College of the Mainland director of nursing, COM students pursuing nursing will soon have another scholarship option.

Hammer presented $10,000 to establish a nursing scholarship in honor of her aunt and uncle, Bonnie Thornhill and the late Max Thornhill.

"They were very supportive and philanthropic," said Hammer. "Nursing students need more scholarship opportunities so they will have an easier time getting through nursing school."

COM Foundation scholarships are endowed in perpetuity with $20,000, which allows the scholarship to be awarded each year with the interest while the principal remains invested.

Since 1972 College of the Mainland Foundation has been making a difference in the lives of students. The fundraising arm of the college, the foundation is a separate 501(c)(3) nonprofit organization.

COM Foundation awarded $100,000 in scholarships to students last year.

For more information on the foundation, visit www.com.edu/com-foundation.