COM graduate becomes a La Marque Public Service Triple-Crown Holder
Jan 30, 2015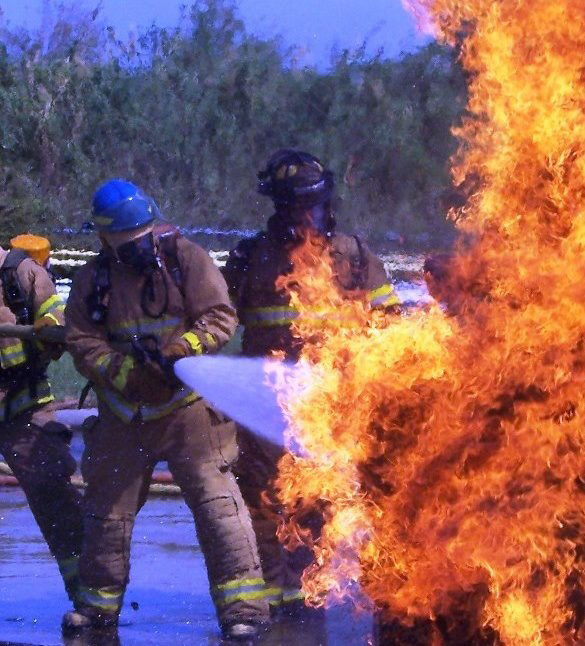 William Reed stands ready for any emergency – with a paramedic and firefighter certification, he recently graduated from the College of the Mainland Basic Peace Officer Academy.
A firefighter with the La Marque Fire Department since 2008, Reed wanted to expand his role with the City of La Marque and took the Basic Peace Officer Academy so he could also serve as a fire and arson investigator.
"It is a great feeling being one of the few employees with multiple public-service-related certifications in La Marque, possessing police, fire and EMS certifications," said Reed. "This allows me to respond in almost any capacity on emergency calls as either a Paramedic, Firefighter, or Peace Officer Arson Investigator if the call dictates."
Reed will continue to work for the La Marque Fire Department in an expanded role while continuing with his degree plan where he will graduate as an honor student eventually with both police and fire science degrees.

He was inducted in Phi Theta Kappa honor society with GPA of 3.5 and has obtained numerous additional certifications through COM, such as instructor and fire and Incident safety officer.
As a returning student who completed the COM Fire Academy in fall 2008, Reed once again found COM instructors a valuable resource.
"What helped me achieve cross certifications in the COM Basic Peace Officer and Fire Academies was the extraordinary group of instructors who not only had a vast amount of experience, but were highly educated on all of the current trends within the professions. It was their hard work and attention to detail that assured you learned what was required for testing and to also graduate with the ability to immediately perform the basic duties of the job in the real world," said Reed.
He looks forward to using his skills on the job, serving in a multifaceted role.
"Being able to mitigate someone's emergency and expanding my abilities through COM's fire and police academies has definitely opened new career opportunities for me and even better it gives me the ability to help a small department do more with less," said Reed.
The COM Fire Academy is based on the Texas Commission for Fire Protection's Basic Fire Suppression Curriculum Manual, which includes hands-on firefighter skills training, physical education training, and classroom lectures and activities. After completing the Fire Academy and TCFP basic fire suppression certification exam, students may be certified. For more information on the COM Fire Academy, visit www.com.edu/fire-technology.
Established more than 40 years ago, the innovative, semester-long, 769-hour Peace Officer Academy is designed to meet the training requirements of the Texas Commission on Law Enforcement Standards and Education, and prepares students to take the state licensing exam.
To participate in the rigorous and selective program, students must first apply and be accepted to COM, satisfy testing requirements, pass a criminal history background check, have a high school diploma or GED and 12 college hours, complete a two-part medical examination consisting of a physical exam and drug screening, and a psychological examination.
For additional information regarding COM's Peace Officer Academy, visit www.com.edu/law-enforcement.