Music classes and ensembles open at COM
Jul 24, 2014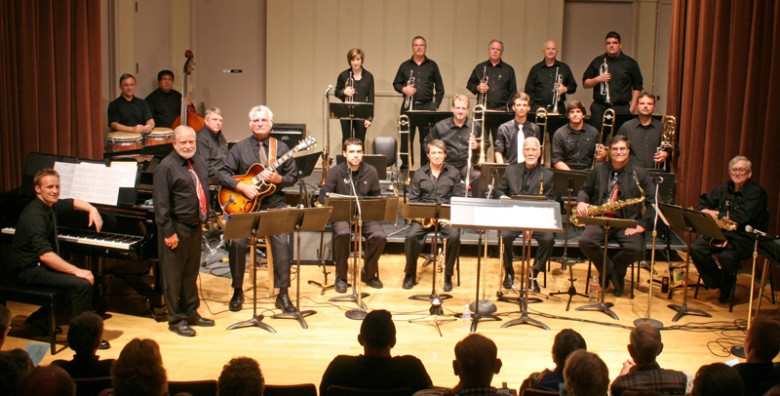 Pursue a lifelong interest or explore a new passion with College of the Mainland's personalized music classes, open this fall to continuing education and degree-seeking students alike.
COM's wide range of individual and group classes are open to students from novices to lifelong performers.

"Students with the ability to read music can receive private instruction in voice or in the instrument of their choice," said Sparky Koerner, COM chairman of the Fine Arts Department. "The instructor will listen to them and select appropriate music to increase their overall musical ability."

Those who have no experience or do not read music can enroll in group classes in piano, guitar or voice.

"Group classes increase one's ability to read music," continued Koerner. "With small class sizes, students get a lot of individual attention."

For those who want to collaborate musically, COM offers musical ensembles for community and student musicians who want to perform and hone their skills. The vocal and instrumental ensembles are open to credit and continuing education students and community members. Ensembles include the COM Concert Band, Jazz Ensemble, Jazz Combo, Woodwind Ensemble, Guitar Ensemble, Mainland Singers and Mainland Chorale.

Students wanting in-depth musical instruction may complete a two-year Associate of Arts in music at COM. The degree prepares graduates for transferring to a university or pursuing a career in music.

"The COM music program has produced many talented musicians over the years," continued Koerner. "A lot of people think career options are only music performer or teacher, but there are a lot of careers in music: music therapist, music salesman, church musician, music manager and more."

Former COM student Matthew Crawford is now performing in New York.

"Twenty-five years ago, I was … a struggling beginner drummer. I always knew that I loved music and I wanted to make it my life's work," said Crawford. "It was because of my studies at COM and three faculty members there that I have gone on to make a career in music and enjoy a life filled with music."

Whether a music major or not, students pursuing an associate's degree at COM can enroll in Music Appreciation or American Music courses to meet their fine arts requirement for the degree. These classes will transfer to any Texas university.

"The ultimate goal is cultivating a lifelong learner. That to me is the important thing," said Koerner. "Once people learn to play an instrument, they can continue to have music throughout their life."

For more information about the COM Music Program, visit www.com.edu/fine-arts or call 409-933-8348.