Aspiring nurse named CHS valedictorian
Jun 5, 2014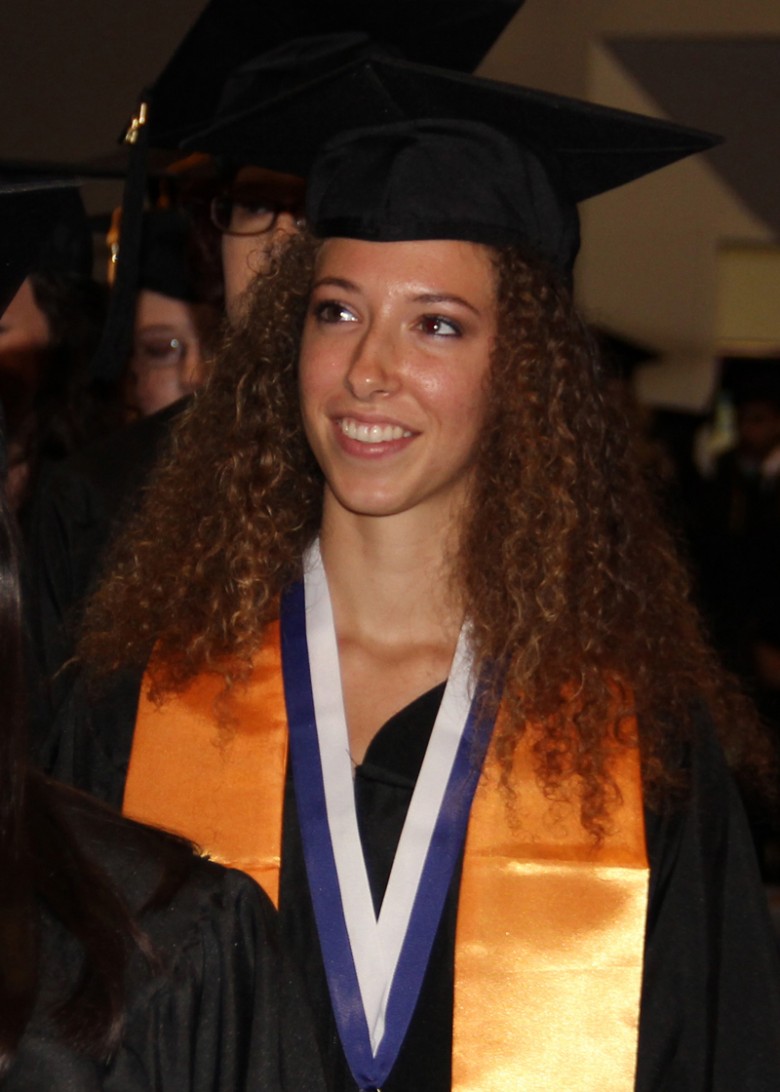 When she first enrolled in College of the Mainland's Collegiate High School (CHS), Brooke Bartholomew had her fair share of doubts.
"I did not see myself being valedictorian," she said. "I thought that if I entered this program I would be surpassed, greatly, by all of the geniuses around me and I would just fall short."

But in just two years, she proved herself wrong. This month, Bartholomew, of Friendswood, graduates with her high school diploma from Friendswood High School, an associate degree in general studies and acceptance to University of Texas – Medical Branch.

While some may view her accomplishments as an unbelievable triple-whammy, for Bartholomew, pushing hard is second nature.

"I have extremely high expectations for myself, and a healthy sense of insecurity that helps push me forward to meet those expectations," she said. "Choosing to take on the Collegiate High School program was an easy decision for me. Both of my older sisters had done the same thing, one through Clear Horizons Early College High School and the other through COM. They both loved the programs and flourished in the college environment.

"I did not particularly dislike high school," she added, "but I felt stifled by the materials and teaching methods of high school and wanted to actually get something meaningful out of my education."

And she was able to do just that.

A student-centered program, CHS helps students earn an associate degree while simultaneously completing their high school diploma. CHS strives to meet each student's needs by linking their education and career goals.

To participate, students must first complete the CHS application, apply and be admitted to COM, take the TSI placement test, and interview with the CHS staff.

Once admitted, students are engaged in a rigorous curriculum requiring, among other things, continuous enrollment in math and science.

While that may sound daunting to some, students still have plenty of opportunities for fun.

"CHS students may actively participate in extracurricular activities on their home campus," CHS Principal Sandi Belcher explained. "Additionally CHS offers the community service club Nu Psi, and our students are also able to participate in COM organizations and facilities."

Bartholomew happily took advantage of these opportunities.

While enrolled at CHS, she not only completed all of the prerequisites for nursing school, but also participated in her high school dance team, squeezed art classes into her schedule and joined COM's art club.

Never wanting to "see [her] grades fall below A's," Bartholomew pushed hard, drawing inspiration from her colleagues and professors.

"My favorite part of CHS was being inspired and taught by my fellow college students," she said. "It was so exciting to look at a student next to me and have them teach me something equally valuable as all the lectures I sat through. It was truly great to be around people my age who had a similar mindset as me. … They pushed me to be better than I was, just by being better themselves.

"I loved that [my professors] were all passionate about what they taught. I cannot count how many should have been comedians in their spare time," she added.

"They were skilled at making the material personal and relatable to the real world. They were always more than willing to help anyone in true need. It was humbling to listen to those professors, realizing how knowledgeable they were. I wish I had more time with each of them. Sixteen weeks [in a class] was far too short."

But just long enough for Bartholomew to leave her mark.

"She's talented; she can draw; she absolutely loved teaching yoga on campus," said Belcher. "She was focused. She wanted to make sure she had all of her (nursing) prerequisites."

Bartholomew and her classmates look forward to the next phase in their education at universities. As she told her class in her valedictorian speech:

"We have already accomplished so much, and although we can be proud of ourselves and satisfied with those accomplishments, there is no need to stop here. We are all people who are more than capable of achieving the greatness that fills all of our dreams."

For additional information regarding Collegiate High School, visit www.com.edu/chs.