COM students' video takes first place at conference
Nov 21, 2013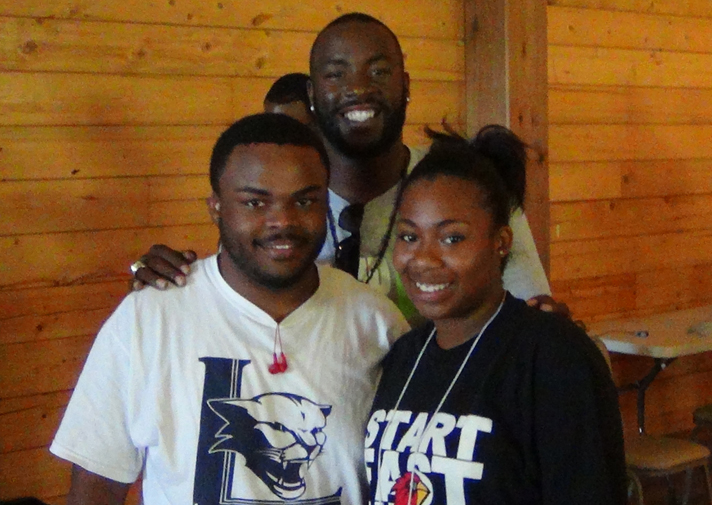 Zip lining, swimming and enjoying the outdoors were just the start of the weekend for College of the Mainland students at the Southwest Association of Student Assistance Program's Student Leadership Conference in Hawkins, Texas. At the gathering uniting students from federally funded TRiO programs at colleges across the region, they also garnered an award for their outstanding public service announcement video.
COM students Aaron Tolbert, of Houston, Jessica Warren, of Texas City, and two students from Louisiana State University earned the award for the best public service announcement video. Their breaking news-style video showed how potential budget cuts would affect the TRiO program and their education.

For Tolbert, an art student at COM, it was a subject close to home.

"I was in Upward Bound (a federal TRiO program) in high school. It motivated me to do better in school. It changed my whole perspective," said Tolbert. "As a student in college, TRIO tutors really help me. With budget cuts, you have the potential to lose whole program."

During her first time in front of the camera, Warren also shared her story.

"They're a big help with the laptop-lending program and tutoring. I love TRiO," she said.

In addition to shooting videos, students joined in breakout sessions on advocacy, community service and team building. Group activities such as constructing a human pyramid demonstrated how each member supports the others.

TRiO programs are federally funded and designed to help low-income, first generation college students successfully complete a degree.