Camp a slam dunk
Jul 17, 2013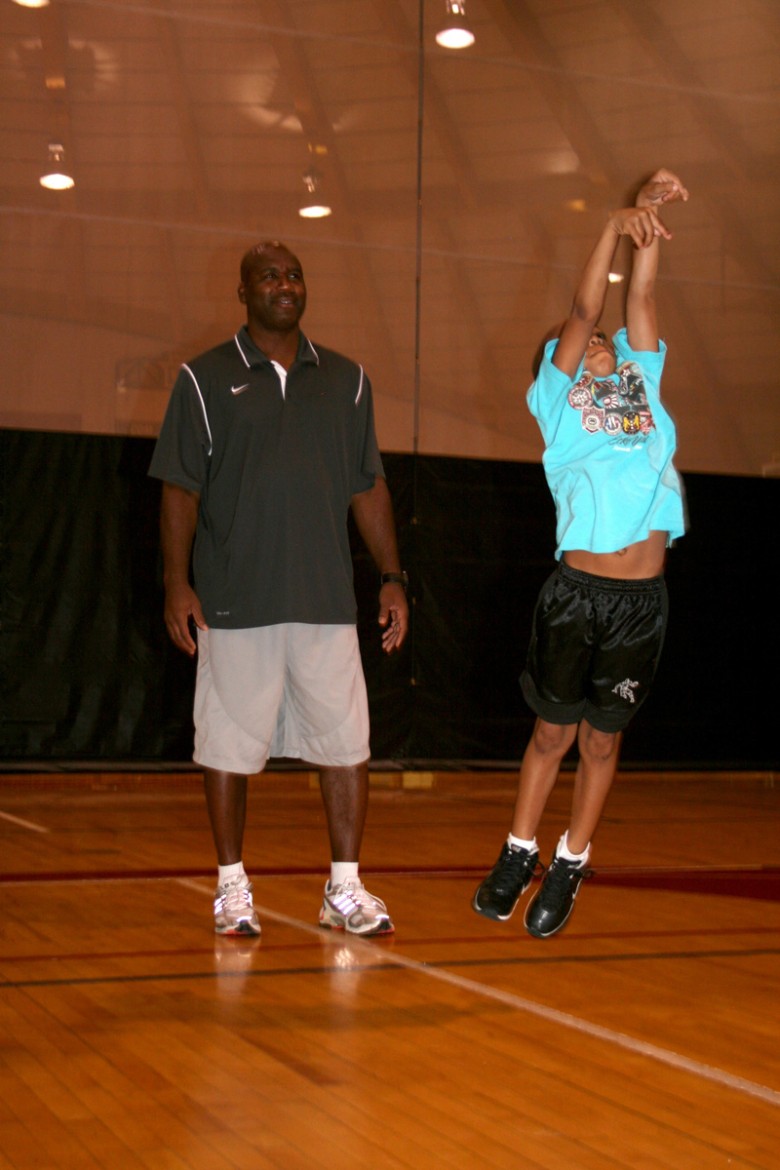 Running shoes squeak across the polished gym floor as 12 budding basketball players race to the hoop, turn and shoot while their team members calculate their cumulative score.
The competition is just one of the exercises that Michael Richardson coaches during a weeklong basketball camp at College of the Mainland. A former Texas Longhorn and professional basketball player, Richardson offers advice and encouragement as students practice their basic skills.

"There you go, that's what I want to see," he calls to a student dribbling across the court.

Another student attempts the same and mutters, "I can't."

"Stop saying 'I can't,'" Coach Richardson encourages him.
The camp, which will be offered in another session Aug. 5-9, helps 8 to 13-year-olds hone their skills and stay active in a welcoming environment.

The camp has attracted several students returning for a second year. One is 13-year-old Nathan Jackson, who plays on a basketball team at Victory Lakes Middle School. This year, Richardson has been helping him refine his shooting technique.

"You got to flick your wrist," Nathan recalled as he demonstrated a quick turn. "A lot of NBA players do that."

Richardson also guided 11-year-old Trevor Henderson on his shooting, and Trevor has noticed a difference.

"I would shoot from the side, but now I shoot it straight," he said.

Cameron Parson, a 12-year-old from McAdams Jr. High, describes drills as "intense." After running drills, he's worked up a sweat.

"We work on our form," he added. "It's fun too."

For Richardson that's the camp's purpose.

"That's the main goal, to teach the fundamentals and let them have fun in the process," said Richarson. "They're like a sponge. They're excited. They come out of their shells."

Kristian Hughes, who is "10 turning 11," beams as he describes the camp.

"My favorite part is hanging out with friends … and the shooting drills," he said.

After Richardson's coaching, Kristian now feels he shoots with greater accuracy. Richardson enjoys watching his and other students' development throughout the week.

"I really enjoy teaching this age," he said. "You never know; there might be the next LeBron James in this camp."
The next camp will be held Aug. 5-9, 8:30-11 a.m. The cost is $50. For more information, email mrichardson@com.edu or call 409-933-8422.