COM creates Distinguished Alumni Award
May 22, 2012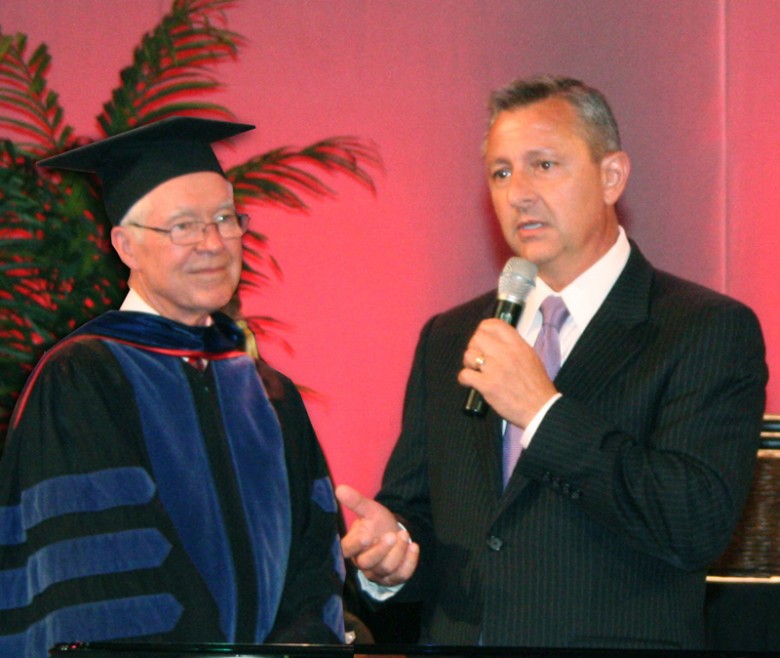 College of the Mainland created the Distinguished Alumni Award to honor its remarkable alumni and their achievements. At spring commencement, Dr. Larry Durrence, interim president, announced the first recipients of the award: Julie Dues Masters, mayor of Dickinson; Mark E. Ciavaglia, Texas City attorney; and Troy E. Sybert, M.D.
All three alumni have been actively involved, professionally and personally, in the community. Masters, mayor of Dickinson, is the executive director for Keep Dickinson Beautiful and vice president of the Optimist Club of Dickinson. She is also a board member and past president of Galveston County Children's Services Board.
Ciavaglia; managing partner of the Galveston County office of Linebarger, Goggan, Blair and Sampson, LLP; also serves as president of the Mainland Community Crime Stoppers. He is chairman of the board of the Texas City–La Marque Chamber of Commerce and charter board member of Advocacy Center for Children of Galveston County.
Sybert, M.D., currently serves as vice president/chief medical information officer of Wellmont Health System, which operates eight hospitals in Tennessee and Virginia. A former professor at UTMB, he is an adjunct professor at the College of Public Health at East Tennessee State University.
These alumni's accomplishments "demonstrate to our current students that their education at COM gives them the educational foundation to become leaders as well," said Durrence.
"This inaugural group of three distinguished alumni are highly deserving of recognition and are worthy examples of the type of success we desire to see our graduates achieve in life."