Dr. Chris Allen wins Paragon Award
May 2, 2012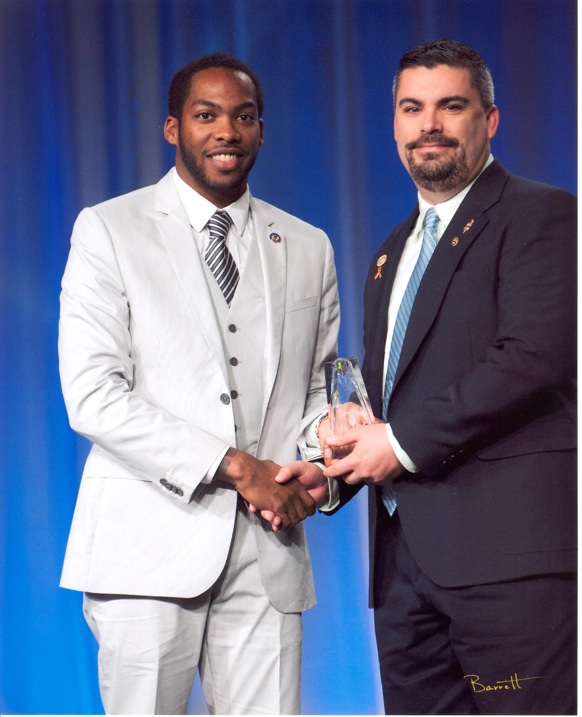 Student growth, service and academic success are goals that Dr. Chris Allen helps his Phi Theta Kappa students reach.
For his role as advisor to the College of the Mainland chapter, he received the Paragon Award for New Advisors at the Phi Theta Kappa International Convention in Nashville, TN. Students in College of the Mainland's chapter nominated him for the award, and out of 700 advisors the organization selected him as one of 30 to receive this honor.
Allen's role as an advisor is to guide and mentor students in their projects. He enjoys "watching the students grow and learn more about themselves." He has been an advisor since spring 2009.
College of the Mainland's Sigma Delta chapter was also recognized as one of the top 100 chapters in Phi Theta Kappa out of 1316 chapters internationally. As a recent service project, the Sigma Delta chapter offered free basic computer classes to community members.