Welding Technologies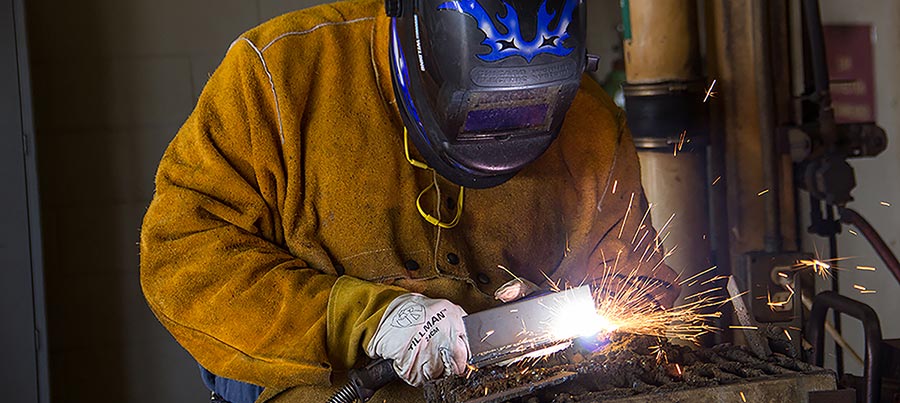 About the Career
Working with artistic precision, welders possess high-level skills that many companies, especially those in manufacturing, compete to employ. The overall employment of welders, cutters, solderers and brazers in the Gulf Coast from 2011 to 2020 is projected to grow 26.7 percent.
The median hourly wage for welders is $17.93. (Source: Workforce Solutions 2014)
Graduates are in demand in a variety of settings:
Oil and Gas
Construction
Manufacturing and Production
Power Plants
Energy Exploration
Maritime Industry
About the Program
COM's program prepares a student completing the Welding, Multiple Processes class to be hired as a welder SMAW (shielded metal arc welding) helper/tacker. Students completing three classes may be hired as a structural welder while students completing five classes may be hired as a pipe welder.
Visit the Continuing Education Schedule to learn more about the Welding Program.
How to Begin
New students must register in person on the main campus at the Continuing Education Office – Technical Vocational Building Suite 1475. Returning students may register in person or online at www.com.edu/register.
When I got here, I didn't know anything about welding. (The instructors) never let me quit. They teach you to be confident in yourself.