CE Schedule
Continuing Education Registration is available online at www.com.edu/ce/register or by calling 409-933-8586.
In person registration is available only for those students needing verification for exemptions, waivers and sponsorships at Gulf Coast Plaza Lifelong Learning located at 14057 Gulfway Plaza La Marque, TX 77568 by appointment on Aug. 11 and 12 from 8 a.m. - 5 p.m.
Fall 2020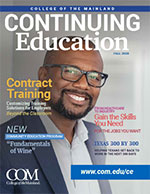 Download the Fall 2020 CE Schedule (7.6MB)
Spring 2020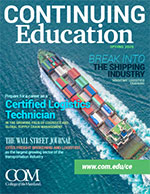 Download the Spring 2020 CE Schedule (8MB)
Fall 2019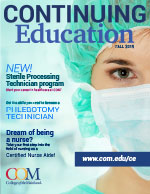 Download the Fall 2019 Schedule (3.1MB)
Schedule Updates:
---
Registration Information

Adobe Reader is free software for viewing and printing Adobe Portable Document Format (PDF) files. If you do not have it installed, please get Adobe Reader.