Math Resources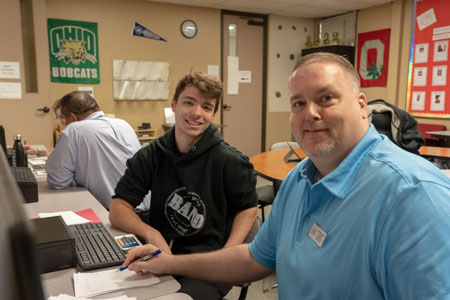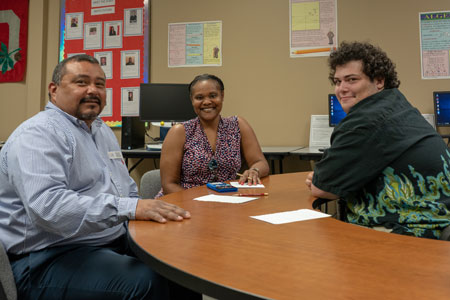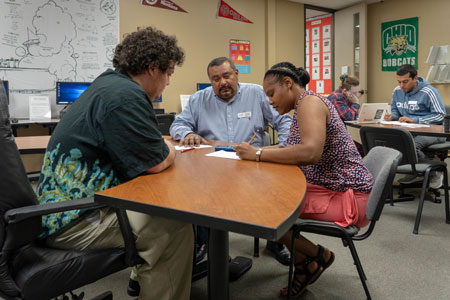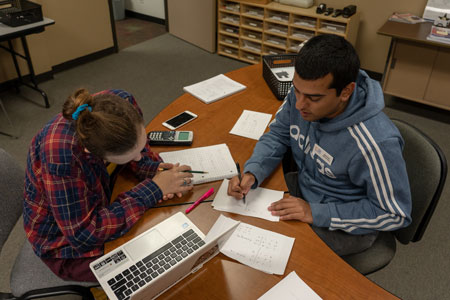 Free Walk-In Tutorials, Computer Access for Online Homework, and Other Resources, for COM Math Students
Online math tutoring available 24–7 through NetTutor http://edtech.com.edu/nettutor
---
Math Tutor Services
Math Tutors Will...
Provide feedback on homework, study habits and the learning process
Make suggestions on note-taking strategies and organization skills
Help you focus your energy on the task at hand
Ask you questions to help you pull information together
Discuss the concepts needed to complete an assignment
Help you prepare for quizzes and tests
Work through incorrect and/or old quiz/test questions
Refer you to other available resources
Math Tutors Will Not...
Do your homework for you
Teach you the material
Assist students while they are taking quizzes or tests.
---
Math Student Success Tips
Schedule your study time and be diligent in sticking with it. It is recommended that you allocate two hours outside of class for each hour in class.
Find a study partner. Studying with another person can help keep you motivated and on task.
Be an active learner.

Attend all your classes and be on time.
Listen carefully, take good notes and participate in class.
Review your class notes regularly and read the textbook.
Do all the assignments.
Study for all the exams using the reviews provided. Rework homework problems.
Seek help when something is unclear, don't put it off.

Have a positive attitude. You can learn math!
Use resources that are available.
---
Helpful Links
Link to pre-algebra and algebra review modules
Links to assistance for the math portion of the TSI placement test
Links to other helpful math resources