President's Ambassador Program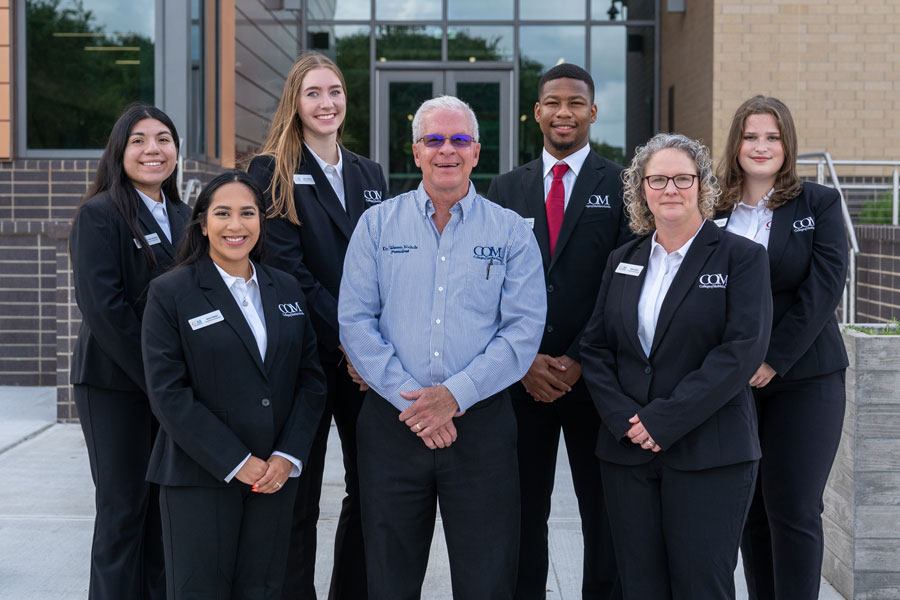 Whether working directly with students or our community, our Presidential Ambassadors are by far our most effective advocate, and I look forward to working closely with them during the year.
The Presidential Ambassador Program at College of the Mainland is a leadership training program for a group of selected, highly skilled students who work to represent the positive image of the Institution and President Nichols, as well as share our mission and culture with alumni, donors, friends and community at designated events and activities.

COM provides rewarding benefits to our Ambassadors in return for their service. These students will experience a variety of professional development opportunities in which to learn and practice networking skills, communication skills, business etiquette, leadership, event planning, community engagement, hosting distinguished COM visitors, and more. Many Presidential Ambassadors will also receive a letter of reference from President Nichols.
Requirements for Selection
Prospective Ambassadors must meet the following criteria:
Must be enrolled as a full-time student at College of the Mainland
Must be able to commit to one year of service with the program
Will have completed two semesters of academic work with a GPA of 3.0 or better by the end of the semester in which the application is made
Submit a program application through the online NextGen platform by the deadline

Complete the interview process with the Program Selection Committee at the established schedule

Maintain good standing with COM
Ambassador Responsibilities
Complete 40 hours per semester for assigned events, meetings and trainings
Attend monthly Board of Trustees Meetings
Provide campus tours to prospective students
Assist with New Student Orientation
Participate in speaking engagements and community events
Serve as a student representative for College of the Mainland
Benefits of Service
COM-branded attire
Engage with COM President, Dr. Nichols, the Board of Trustees, COM Foundation and various community leaders
Training in public speaking and social etiquette
Professional development and leadership training opportunities
Networking skills
Community engagement
Application Timeline
Applications Available: March 1, 2023
Applications Due: April 1, 2023
Interviews for Selected Students: April 17-21, 2023
Ambassadors Selected: May 5, 2023
2021-2022 President's Ambassasors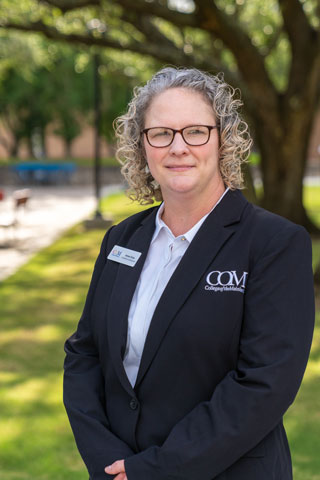 Aimee Estes
President's Ambassador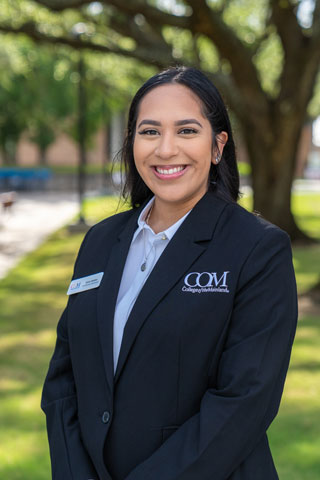 Anna Santos
President's Ambassador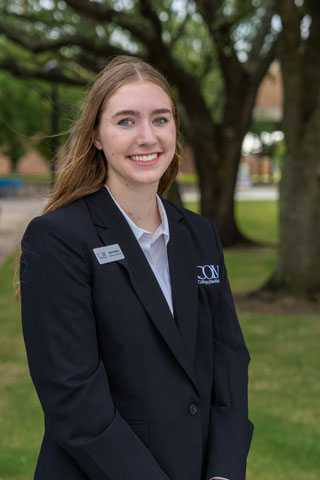 Callie Patterson
President's Ambassador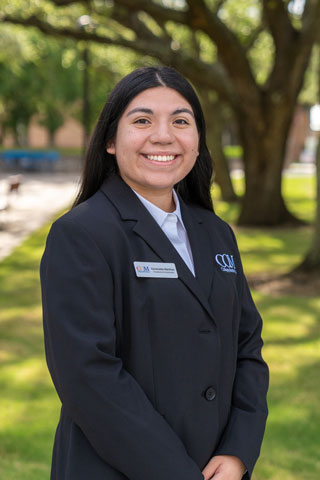 Esmerelda Martinez
President's Ambassador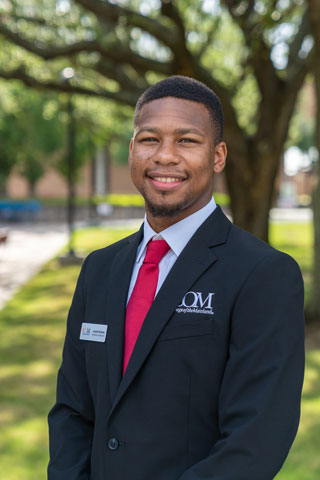 Joeseth McDade
President's Ambassador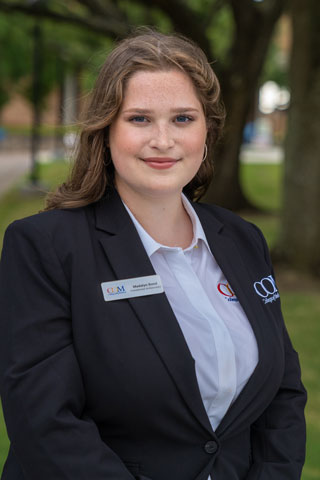 Madalyn Bond
President's Ambassador