Visual Arts
The Visual Arts Program at COM offers a variety of classes including lecture courses in art history and art appreciation and hands-on studio courses in ceramics, sculpture, painting, photography, design, drawing and digital media.
Serving both expressive and academic needs, our students have been accepted to numerous prestigious art schools including the Kansas City Art Institute, Savannah College of Design, San Francisco Art Institute and the University of Houston's Painting Block Program.
Blending traditional and contemporary art-making concepts, COM faculty are accessible, working artists dedicated to advancing the individual vision of our students within collaborative studio environments, lecture classes and online classes.
Our diverse credit and noncredit students have participated in numerous local exhibitions, international shows, solo exhibitions, publications, awards and scholarship opportunities, field trips and workshops.
Besides career options as an exhibiting artist, course work in the Visual Arts Program serves students interested in areas such as architecture, industrial design, fashion design, interior design, forensic and medical illustration, book illustration, graphic design, filmmaking, art criticism, museum administration and arts education.
Prospective students and guests of the College are always welcome to stop by or schedule a visit to meet with a faculty member to discuss your possibilities in the visual arts at College of the Mainland or beyond.
Jobs in the Arts
| Job | Median Salary |
| --- | --- |
| Archivists, Curators and Museum Workers | $46,710 |
| Photographer | $40,281 |
| Art Directors | $89,760 |
| Craft and Fine Artists | $45,080 |
| Industrial Designers | $67,130 |
| Multimedia Artists and Animators | $63,970 |
For additional information visit the Occupational Outlook Handbook at https://www.bls.gov/ooh/arts-and-design/craft-and-fine-artists.htm
---
From Our Students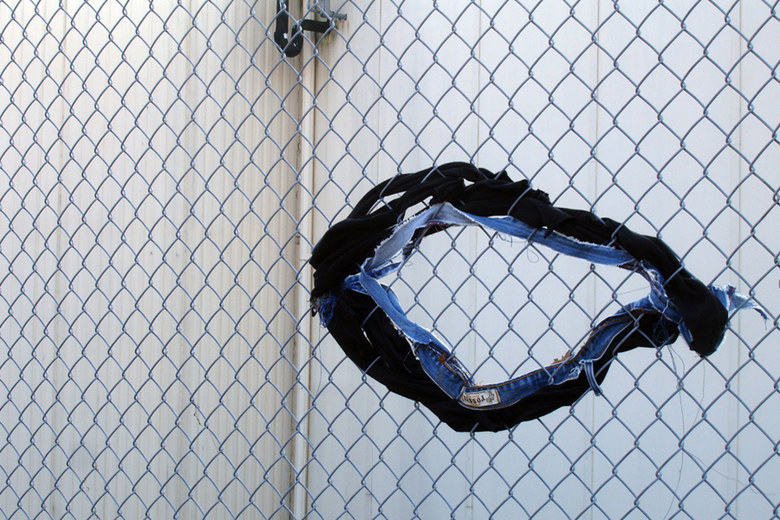 "If you have an idea, it's a place to figure it out."
- Karen Brasier exhibits throughout the Houston area. Read her story.
"All the classes … helped me to see the world from a different perspective."
- Yeslireth Montilla, COM graduate. Read her story.
"It's very difficult to work in solitude. I was really craving art dialogue."
- Kamila Szczesna, continuing education graduate. Read her story.
News
Students' banks raise money for food bank
---
Associate of Arts – Visual Arts
Suggested Study Plan
Semester 1
Course
Credits
ARTS 1311
DESIGN I
3
ARTS 1316
Drawing I
3
PSYC 1300
Psychology for Success
3
ENGL 1301
Composition I
3
Select from one of the following:
4
BIOL 1408

Biology for Non-Science Majors I

GEOL 1403

Physical Geology

CHEM 1406

Introductory Chemistry I

Total Hours:

16
Semester 2
Course
Name
ARTS 2356
or ARTS 2313
Photography I
or Graphic Design
3
ARTS 1312
Design II
3
PSYC 2301
General Psychology
3
ENGL 1302

Composition II

3
MATH 1332

Contemporary Math (Quantitative Reasoning)

3
Total Hours:

15
Semester 3
Course
Name
ARTS 2348
Digital Media
3
Select from one of the following:
3
ARTS 2346
Ceramics I
ARTS2316
Painting I
ARTS 2323
Life Drawing I
Select from one of the following:
4
BIOL 1408

Biology for Non-Science Majors I

GEOL 1403

Physical Geology

CHEM 1406

Introductory Chemistry I

PHED 1164

Introduction to Physical Fitness and Wellness

1
ARTS 1303
or ARTS 1304
Art History I
or Art History II
3
Total Hours:

14
Semester 4
Course
Name
Select from one of the following:
3
ARTS 2326
Sculpture I
ARTS 2323
Life Drawing I
ARTS 2346
Ceramics I
ARTS 1303
or ARTS 1304
Art History I
or Art History II
3
PHIL 1301

Introduction to Philosophy

3
SPCH 1315

Public Speaking

3
GOVT 2305

Federal Government Constitution & Topics

3
Total Hours:

15
Total Semester Credit Hours: 60