Room Scheduling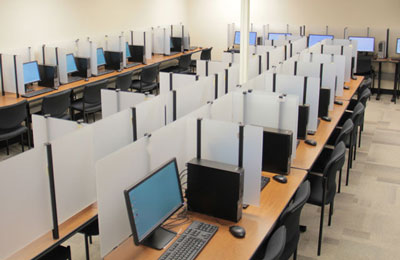 Room Scheduling Tips
NOTE: Any request for space via Room Scheduling if needed 24 – 48 hours prior to an event, please forward an e-mail request and a Work Order.
Computer Labs: E-mail a request for use to Janis Cutaia (8364), Janis will create the Work Order.
Tech-Voc 1101/1135,1137,1150): E-mail a request for use to Estela or call X8426, prior to submitting a Work Order.
Please forward a Work Order to Room Requests for all other scheduling needs. NOTE: Please be mindful that Credit and non-credit schedules must be posted before we are able to schedule other activities/events outside of the current semester.
Access the following modules in Datatel should you need info:

XFRS - For viewing/printing schedules of events/activities.
VAVR - For viewing available space for an event/activity.
BRCS - For isolating specific rooms to locate a specific event/activity.