2023-2024 Season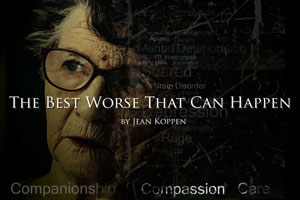 The Best Worst That Can Happen
September 7–24, 2023
(on-sale July 25, 2023)
Joanna is worried about her mother's failing memory. Margie is concerned about her daughter's career and love life. In truth, both are terrified about how they will handle the worst that can happen – Margie contracting Alzheimer's Disease. When an unlikely new housemate enters their lives and his movie producer brother pays an unexpected visit, both Margie and Joanna discover the best that can happen in the worst situation.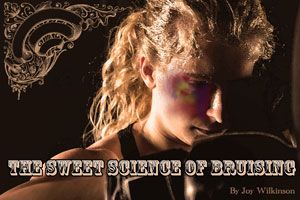 The Sweet Science of Bruising
Nov. 2–19, 2023
by Joy Wilkinson
London, 1869. Four very different Victorian women are drawn into the dark underground world of female boxing by the eccentric Professor Sharp. Controlled by men and constrained by corsets, each finds an unexpected freedom in the boxing ring. As their lives begin to intertwine, their journey takes us through grand drawing rooms, bustling theatres and rowdy Southwark pubs, where the women fight inequality as well as each other. But with the final showdown approaching, only one can become the Lady Boxing Champion of the World in this epic tale of passion, politics and pugilism.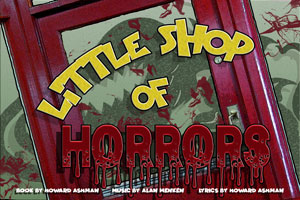 Little Shop of Horrors
Feb. 1–18, 2024
Book & Lyrics by Howard Ashman / Music by Alan Menken
Seymour Krelborn is a meek and dejected assistant at a floral shop who happens upon a strange plant, which he affectionately names "Audrey II" after his crush at the shop. Little does he know that this strange and unusual plant will develop a soulful R&B voice, a potty mouth, and an unquenchable thirst for HUMAN BLOOD.
As Audrey II grows bigger and meaner, the carnivorous plant promises limitless fame and fortune to Seymour, as long as he continues providing a fresh supply of blood. Just when it's too late, Seymour discovers Audrey II's extra-terrestrial origins and his true drive for world-domination.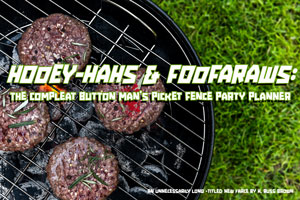 HOOEY-HAHS & FOOFARAWS: The Compleat Button Man's Picket Fence Party Planner
April 18 – May 5, 2024
An unnecessarily long-titled new farce by H. Russ Brown
The sleepy little hamlet of Battue Haven, MN, is an idyllic suburban postcard of picket fences, manicured lawns, and Midwestern nice. At least it IS until, suddenly, with a literal Bada-bing-bada-BOOM!!... What starts as a simple cookout with the neighbors quickly explodes into a hilarious all-out rough-and-tumble tizzy of chaotic complications, esoteric entrées, and highbrow hoodlums on Pallduva Lane!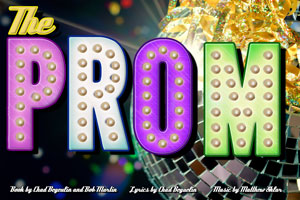 The Prom
July 11–28, 2024
Book by Chad Begeulin and Bob Martin / Lyrics by Chad Beguelin / Music by Matthew Sklar
Four eccentric Broadway stars are in desperate need of a new stage. So when they hear that trouble is brewing around a small-town prom, they know that it's time to put a spotlight on the issue…and themselves. The town's parents want to keep the high school dance on the straight and narrow—but when one student just wants to bring her girlfriend to prom, the entire town has a date with destiny. On a mission to transform lives, Broadway's brassiest join forces with a courageous girl and the town's citizens and the result is love that brings them all together. Winner of the Drama Desk Award for Best Musical, THE PROM expertly captures all the humor and heart of a classic musical comedy with a message that resonates with audiences now more than ever.