Chemistry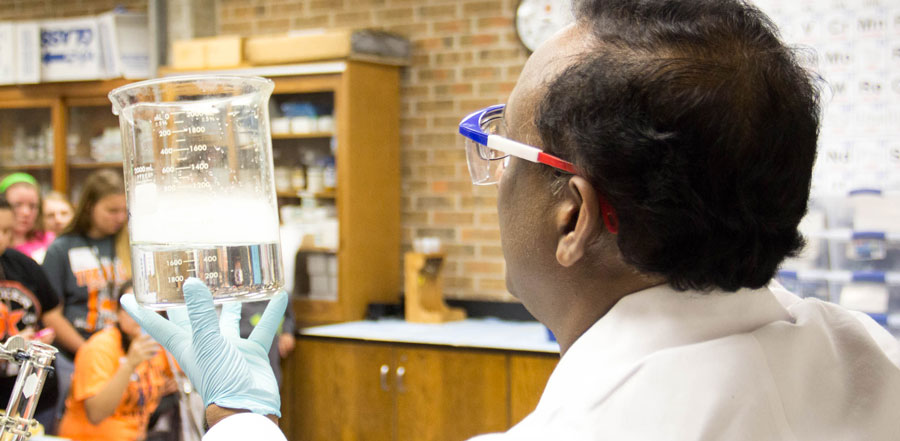 About the Career
Investigate the building blocks of the universe with chemistry. Chemistry careers often involve research, analyzing data and conducting experiments.
Forensic Scientist

Forensic scientists collect and analyze data from crime scenes. They make $56,750 annually with a bachelor's degree in a natural science, such as chemistry or biology, or in forensic science. The field is growing much faster than average.

Chemist

Chemists work to improve or develop new products by studying substances' molecules. They typically have at least a bachelor's degree and earn a median salary of $75,420.

Chemical Engineer

Chemical engineers study the ways substances interact with each other for drug, food, manufacturing and other companies. They earn $98,340 and usually have a bachelor's degree at least.

College Chemistry Teacher

College chemistry teachers may teach or perform research. They average $89,320 and often have master's or doctoral degrees.

Atmospheric Scientist

Atmospheric scientists and meteorologists study weather and climate. They make $92,460, and the field is growing faster than average. They usually have a bachelor's degree, or a master's or doctoral degree if they are researching.
For additional information search the Occupational Outlook Handbook at www.bls.gov/ooh.
About the Program
Students can earn an Associate of Science in natural science, which prepares them to transfer to a university to major in a scientific field.
Students explore through labs, hands-on classes and extracurricular opportunities, such as the COM Science Club.
Courses include Introductory Chemistry 1, General Chemistry 1 and 2, and Organic Chemistry 1 and 2.
Students gain marketable skills in:
Critical Thinking
Communication
Empirical and Quantitative Skills
Teamwork
How to Begin
Apply to COM at www.com.edu/apply.
First-time college students: Attend a New Student Orientation before registering. Transfer students: Meet with an advisor before registering.
Register for classes at www.com.edu/register.