Federal Carl D. Perkins Act
Attention Welding Students
You could be eligible for one of the free welding starter kits available for a limited time through the Carl D. Perkins Grant. You must:
Have welding as your declared major
Be enrolled in a qualifying welding class
Be currently receiving financial aid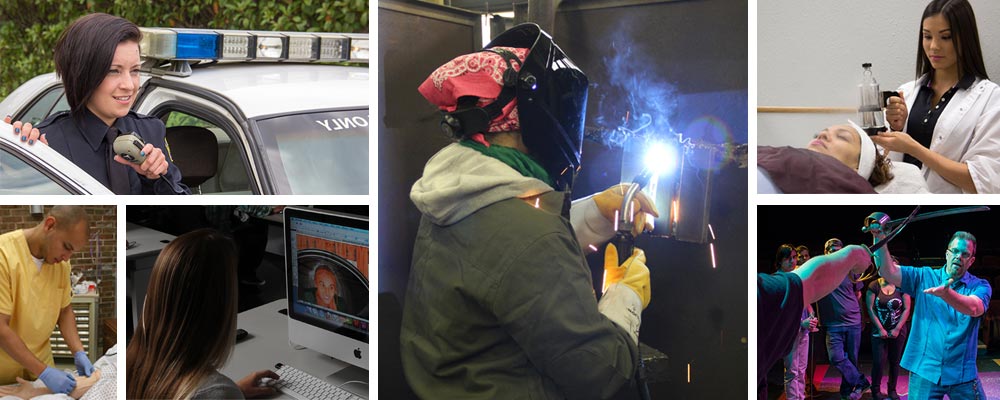 COM has been awarded the federal Carl D. Perkins Grant, and this grant can help COM career and technical education students pay for daycare expenses as funds are available.
This grant is mainly for full-time career and technical education students who are in financial need and enrolled in specific certificate and degree programs. There is some assistance for daycare costs for part-time career and technical education students.
Eligibility
In order to be eligible for grant assistance, you must fit into one of the six categories listed below:
A student with a disability
A student from an economically disadvantaged family including foster children
A student who has limited English proficiency
A single parent (including single, pregnant women)
A male or female student that is enrolled in an occupational program that is considered non-traditional for their gender
A displaced homemaker
Grant's Goal
The grant's goal is to improve a program's effectiveness. It provided for the hiring of a full-time CTE career specialist, Kelli Frederick, in February 2016. Ms. Frederick helps facilitate retention, transfer and job placement for all CTE students, focusing on nontraditional students. She does this through working with COM departments, expanded partnerships, innovative strategies, workshops, referrals, coaching, research and career exploration projects.
For more information and to schedule an appointment, contact Ms. Frederick at 409-933-8462 in the Technical-Vocational Building, Room 1329.
Daycare Assistance
Application for Daycare Assistance (no new applications are being accepted at this time)
Instructions for Daycare Assistance
Danielle Johnson
Financial Aid Generalist
Student Financial Services and Veteran's Affairs
Location: ADM-149
409-933-8655
djohnson37@com.edu