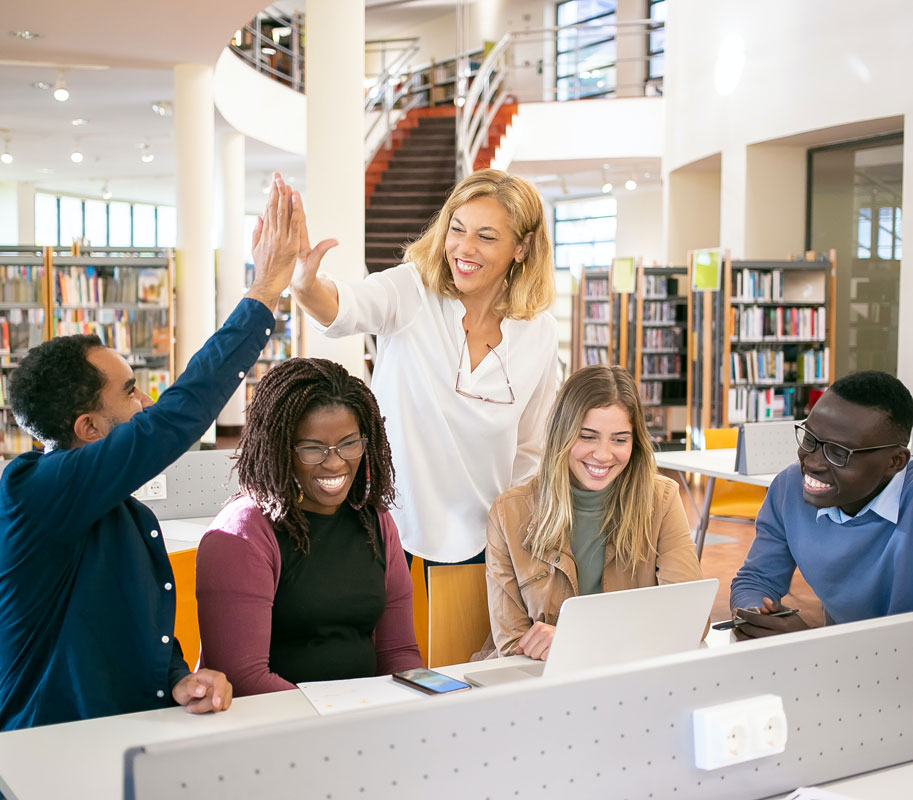 English
English majors experience the world through books.
Students in earning an associates of arts in English may continue bachelor's level studies in English or another field within the humanities or liberal arts, leading to possible careers in education, publishing, communication, the arts, and other fields requiring broad knowledge and excellent written, oral, and interpersonal skills.
Although an A.A. in English is primarily intended to prepare students for academic transfer, a graduate holding an associate degree may find increased employability in general office work, educational support work, and other jobs requiring writing and editing skills.
Program Details
Next Start Date
Fall 2022
Learning Format
Online and Face to Face
Career Insights
Occupational summary for English degree

31,000 Annual Job Openings
(2022)

24% Projected Growth
(2020-2030)

$51,000 yr Median Salary
Additional Program Info
Students completing an Associate of Arts (AA) degree at COM will meet the following requirements:
Completion of a minimum of 60 semester credit hours that may be comprised of courses from the core curriculum, institutional requirements, and Fields of Study.
Maintain at least a 2.0 grade point average (GPA). Only credit-bearing College of the Mainland courses will be used to calculate a GPA.
Completion of last 15 credit hours toward this degree at COM, with the exception of reverse transfer.
Satisfy TSI liability.