Lifelong Learning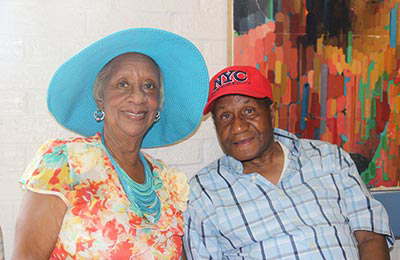 Registration for Lifelong Learning
Students can register in person in the CE Office on Main Campus, Technical-Vocational Bldg. Rm. 1475.
Current students may register by phone by calling 409-933-8586, or use WebAdvisor online. For step-by-step instructions on how to register using WebAdvisor, please click here.
NOTE: If this is your first time to register as a student age 50 or older, you must register in person and show proof of age (Drivers License, etc.)
Engage, express, explore
Lifelong Learning Mission:
The College of the Mainland Lifelong Learning Program's mission is to provide learning opportunities for adult students 50 years of age and older by offering personal enrichment classes in a positive, accepting and intergenerational environment. The Lifelong Learning Program staff collaborates with academic departments and the community to develop programs that meet existing and emerging educational needs for this population.
Who Qualifies for This Program?
Our program is designed for students age 50 and older, but is open to anyone age 18 or older at a slightly higher registration fee rate.
Mark your calendar for these important dates:
| | |
| --- | --- |
| July 29 | Fall Registration Begins |
| Sept. 3 | Classes Begin |
Have you participated in any of our educational travel adventures?
This is a superb way to get to know other 50+ community members. Most trips fill up fast, so sign up as soon as registration begins. Our local trips are only for senior adults ages 50 or older, but extended travel trips are available to anyone over 18.
Upcoming extended travel trips including New England Rails & Trails (Oct. 12, 2019, 8 days), Switzerland, France & Christmas Markets on the Rhine (Dec. 3, 2019, 9 days), Great Trains & Grand Canyons (March 15, 2020, 6 days), Highlights of Bavaria & Austria (July 14, 2020, 9 days). For more information, please call 409-933-8912.
Facebook
Find us on Facebook: College of the Mainland Lifelong Learning.
Email Distribution List
As our program continues to expand, I challenge you to step outside your comfort zone and try new classes, something that piques your curiosity or that you may have always wanted to try. You might surprise yourself and make some new friends while you're at it! We are available to speak to local groups or organizations about our program. If you have a suggestion for other new day or evening courses or want to join our email distribution list to receive announcements about events and reminders about registration, please call us at 409-933-8461.
---
Fall 2019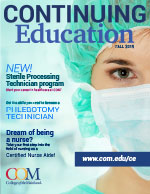 Download the Fall 2019 Schedule (3.1MB)
Schedule Updates:
Summer 2019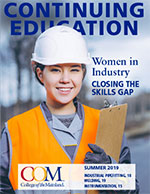 Download the Summer 2019 Schedule (3.7MB)
Schedule Updates: